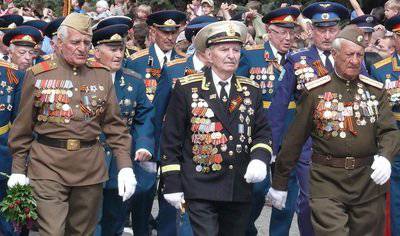 Well, I can not go to the people. More precisely, it is possible to leave the city, but it is impossible to approach people ... Yesterday I went fishing with someone. The heat, the wind, the dust walks across the field, and the two of us are like acne on the body of the Earth with fishing rods ...
Toward evening pimply increased. On one old pimple. Well, the old man came from the village and sat down beside him. Word for word, and I realized that the people are much smarter than all politicians, analysts and others.
There was such a case in our village. We have been living here since the time of virgin lands, we no longer just intermarried, but everyone reassured ... Who is the matchmaker, who is the brother, who is the godfather ... In short, as they say in the newspapers, we have a clan ...
So they lived once. It seems separately, and together. And the children were raised, and the bears went, and the houses were built young. While Gorbachev did not say that we live badly. Well, it began. Ponadavili fences, each of the collective farm itself something dragged to the yard. Capitalism has come, his mother. Yes, you know everything. What to say something.
So I got a neighbor. From urban, very clever. Everything about Europe, we taldychil about democracy. All against Petrovich, this is our village council, agitated. What agitate us? We live, and we live. Petrovich runs: he wants light, then gas, or something else. All in the business, and everyone is happy. A neighbor on the fence posters wrote: private property, do not walk! Well, to hell with him.
Only here he had a scandal with his wife. As you said there, the domestic policy in the house is not good. It seems like it came to a fight. Well, the neighbor went to the yard. Stay cool Decided to fire wood. A dozen times kicked out a block of wood, and then with anger on his leg ... Myself. Yeah.
Sits, then, on its own uncut chump. He sings songs like a wolf in winter ... It hurts, and the blood runs to his pants. And his woman, look, jumped out and screaming from the porch. Serves you right. Also throws potatoes. Sometimes gets. The man has bumps on his forehead.
What for that cursed, I can not say. Only, in my opinion, she pulled him into the city. Like, there is civilization, earnings again. People live culturally. In theaters go to concerts. And he says to her, work, they say, I have here, friends again, relatives.
In short, they swear. And blood is flowing from the leg. The man is already pale. I kind of want to help. Already ran to the fence with gauze something. Foot bandaged. And the neighbors on the other hand yell come on. Private property. We will sue you in court, you will spend everything you earned, lawyers spend ... I need it? But, on the other hand, the same person dies.
They agreed that the man was getting a divorce. Does not want to live with a mischievous woman. Independence from each other. Just what kind of independence in the family? He plows the tractor, she and her neighbors in the garden there, or she runs to the store. He earns, and she spends. But everyone seems to be fine, well, maybe tolerant. A man understands that something is wrong. I'm used to, you know, walking in clean shirts, and borscht again. And the woman saw. You can shout, but what will be? He knows how to spend, grow potatoes, dill there all sorts, but you need to get dressed, and buy cereals, and lie down next to the peasant.
But not inferior to each other. On the one hand, the other peasant women are urged on. Needless to say, endure. Do you want to go to the city? On the other hand I, with gauze and Zelenka.
And then my jumped out. What, you say, you stand, help your neighbor. Spit on all these courts. You're a healthy man, somehow figure it out. As a last resort, you will serve as much as you need, but you will save a person. It seems everything is correct, but I really do not want to go to the zone because of philanthropy. And the neighbor does not call. Domestic policy, you understand. And I seem to be external.
I will get into my yard with my outer one, they will forget their inner one and they will embed me. And they will be right. What do you climb that ... in the inside.
In short, they swore for a long time. The bruises are already in both (the peasant, too, in response, began to throw potatoes). The women, too, become stuck steel. A pale man already. Dies soon from lack of blood. Now and there, they began to say that, they say, this is not necessary. You can solve the world and the world. And then I run with gauze along the fence. Like a dog. I look, maybe I will not hear the call.
And everything ended as it should. A man stood up from a block of wood, approached a woman, and punched her from around the maha in the face. Not so much, more for wit. But punched. And the woman calmed down. In the house ran bandages ponataskala, everyones iodine, ointments. It provides first aid, then. Yes, and we all went. What to look for something further. One word is domestic policy.
Only my neighbor could not do anything for another month. There is no blood. He was sitting on the bench. In the house of work a great deal. And can not work. Of course, we are with our neighbors, some with words, some with potatoes, others with other meals. Only wealth from this is not. Of course, they do not die of hunger, but they don't go to theaters either. This is our domestic and foreign policy in the village.
And then the neighbor came to visit. I brought a bottle. Thank you spoke for your willingness to help. Good man turned out. And their posters from the fence tore off. Now we go to visit each other. Now I catch the Karasikov, I'll take it to him. Let the belly please. Sorry for him. But he is to blame. This democracy in the internal family policy is harmful. Yes, and the neighbors need a friendly foreign policy to lead. Then it would have been, even though it was hacked along the leg (who did not have it), but recovered in a week or two.
Here, come home. I read the same thing again. Ukrainians, according to the Ukrainian media, are winning everywhere and constantly. Militias, according to our media, successfully reflect and even inflict Ukrainians ... Also constantly. As if he did not go anywhere. Only losses are increasing and increasing. Maybe you should listen to the wise old man?