Americans do not want to serve in the National Guard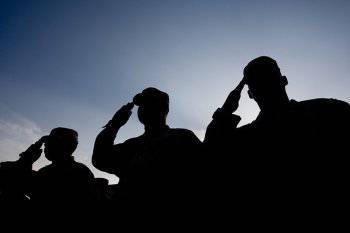 As the
politonline.ru
referring to the portal
Newsmax
The US National Guard spent 26.5 a million dollars, but failed to attract a single recruit. Moreover, this is not the first time.
The site notes that in order to attract recruits, the National Guard has placed its logo on banners and racing cars NASCAR. But, according to the study, such an advertisement was only interested in 24 800 people from several million fans and viewers. In the end, only 20 people went to work, but none of them wanted to sign a contract.
This has already happened in the past. For example, in 2013, 7500 people became interested in the opportunity to "serve the US," but neither of them signed the contract.
At the same time, the media report that the annual rate of the National Guard is 50 thousands of recruits, who are selected from the 1 million candidates.
US senators say that "this type of troops spent a lot of money through very expensive sports sponsorship", without achieving any results. In addition, the situation with bonuses for recruits is unclear, which also took about 100 million dollars.
Not so long ago, the press reported on other "creative" ways that the US authorities are spending money. Among them, 2.6 million dollars "to educate Chinese prostitutes more responsible drunkenness at work," and also 3.9 million "to rearrange tables in offices."
http://www.politonline.ru/