Business executives urged Kiev to "abandon the practice of conducting large-scale battles"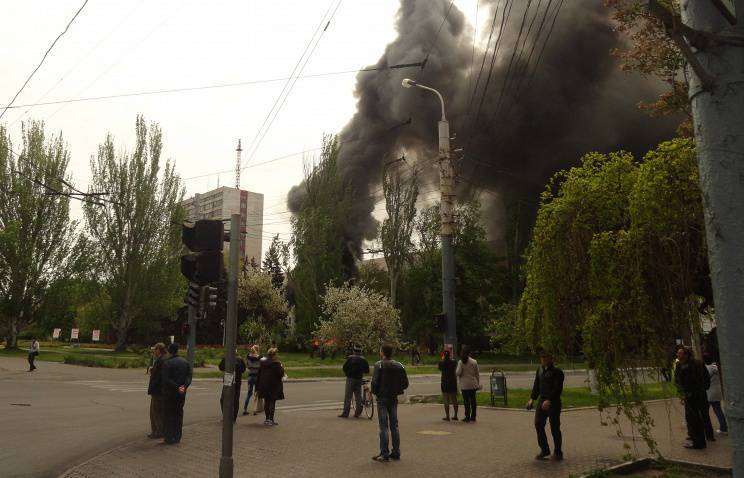 Mariupol industrialists are going to help restore order in the city and restore the work of metallurgical plants.
To this end, the Metinvest group 9 of May announced the decision "to create, together with the municipal police, people's squads from among the workers of the metal works". Since May 11, they will "start patrolling the city and protecting civilians," says a joint statement by the general directors of Metinvest, Yuri Ryzhenkov, the Ilyich Yury Zinchenko combine and Azovstal combine, Enver Tskitishvili.
What do industrialists call for?
"Blood was shed in the city. It happened on May 9, the holy Victory Day for all of us," they reminded. According to them, "the life of Mariupol is paralyzed, the urban economy is collapsing, the quiet work of metallurgical plants is disrupted, and this is not only work and wages for citizens, it is the economic foundation of the Donetsk region and the whole of Ukraine."
The leaders of industrial enterprises called for "abandoning the practice of conducting large-scale battles in the peaceful cities of Donbass involving armed forces, using heavy equipment and weapons," noting that "the Ukrainian military must immediately leave the city." "The authorities can and should hear the voice of the residents of Donbass. The authorities must ensure peace and quiet in the cities so that people can live and work in peace," the report says.
According to Metinvest, it is one of the ten largest producers of iron ore and heavy plate in Ukraine. In November, 2010, the company completed the merger with the plant them. Ilyich, which allowed us to double the production capacity for steelmaking to more than 18,5 million tons per year.