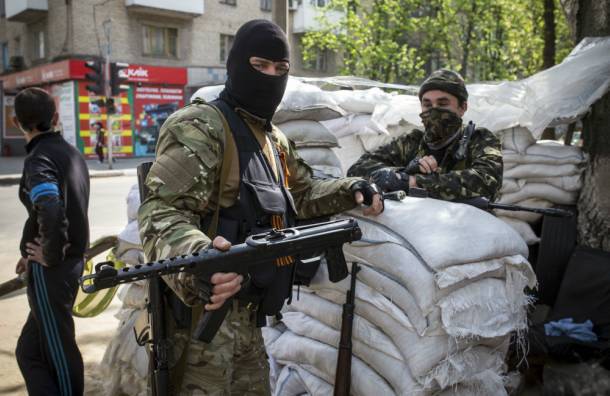 8 May in the information center "South-Eastern Front" was a Skype-inclusion from Donetsk with the participation of the commander of the Militia of Donbass Miroslav Rudenko.
"Donetsk People's Republic is living now by referendum. The people are actively involved in its preparation. People act as a united front. Residents of Donetsk want, as soon as possible, to secede from the Kiev junta and live their life and go forward. We live in conditions of direct military aggression and feel a very hard pressure from the Ukrainian military. All this Kiev authorities and the Ukrainian media hide from the people.
The last three days we have seen a huge influx of volunteers ready to defend their land. These are people who went through military service, the war in Afghanistan. After the bloody events in Odessa and Slavyansk, people seemed to wake up. If earlier they went to peaceful protests, now is the time for decisive action. It is understood that salvation is in their own hands.
A battalion of volunteers was created under Slavyansk, people were captured by a single patriotic impulse, there was iron discipline.
Putin's proposal at first confused us a little. But the junta rejected the proposal for peace and is not going to stop the punitive operation. Under these conditions, we decided not to move the dates of the referendum. Residents of Donetsk are ready to accomplish their civil feat and come to the 11 May Referendum. "