Circling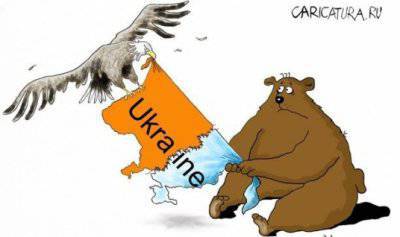 I confess that I was pleasantly surprised by such a reaction to my previous publication. Understanding is pleasant and inspiring, constructive opposition is gratifying, stupid criticism of the klikuschestvo is amusing and surprising.
Understanding is necessary for everyone, and I am not an exception. After reading a grateful comment, I am glad that one like-minded person is more, and therefore I think in the right direction. Everything is interconnected in this world.
Having received a critical (I emphasize - critical, not critical!) Constructive "pill", I am glad that the person did not respond maliciously and stupidly, but kindly tried to explain his position. It makes you try to look at your beliefs from a different angle - and what if I'm wrong?
After seeing the hollow-hearted, angry, and, as often happens, clicky commentary, I am having fun, realizing that this is either from impotence to communicate my point of view, or based on personal bitterness on everyone and everything, or on the lack of realization of their overestimated ambitions.
There is one more category of comments - sarcastic, caustic, but, most importantly, SMART AND FIGHTED. I really like them. As I understand it, we simply disagreed with this sensible and competent person in understanding some things. It happens.
And now - essentially this article. It so happened that when I came home from work and habitually installed the Internet, I almost immediately came across Alexander Zhilin's article "Putin is silent?" She is very short and, therefore, with your permission, I will present it to you in full:
"I called the German special correspondent in Brussels. Sasha, I admire your president. If you knew what is happening now in the EU! There is panic and hysteria, they wipe their foreheads with ties. A little bit more and they will start to eat like Saakashvili.
What is the matter, I ask?
Putin is silent for so long! They go crazy. Obama carries crap, Merkel came from America raped and incompetent. In the EU, problems are growing like a snowball. They have no support against Russia.
Fear paralyzes the mind. Only the echoes are walking along the corridors: is Putin silent? Putin is silent? .. "
Source: http://pravdoryb.info/ot-aleksandra-zhilina-putin-molchit.html.
Is it true - eloquent confession from a foreign special correspondent? And how well it echoes our thoughts!
But this silence, about which many of you guys expressed themselves with understanding and figurativeness, - quite in Putin's habitual manner. I suppose that the children will quickly run up, hurrying to habitually hang a pro-Putin label on me, but my repost of Zhilin's article is only to confirm once again that Putin's silence is more eloquent than any hysterical exclamations and cheap slogans calling for "it and give it in the face!"
And now I will try to briefly answer some questions and reproaches for my article "Swallows have flown in".
One of the members of the forum extracted from the mothball deposits shabby information hypothesis about Putin's 40 billion. Once again I'm just tired of answering this crap, and I wouldn't touch it if the State Department didn't bother with this topic the other day (right before the start of the ATO in Ukraine). And at the end of this information there was a tricky little note that if Mr. Putin interferes with "the efforts of the democratic leadership of Ukraine in establishing constitutional order in the country, this will be evidence that he has hidden billions of stolen money." This is a primitive! .. States propagandists in general degraded to the thinking of kindergarten toddler. Once upon a time (literally a year and a half ago!), On the next wave of topical discussion of this topic, I (of course, supported by facts!) Said that with the opportunities that the States have today, it will not be difficult for them to "find and withdraw! "But - did not happen, did not work. But I wanted and would like to press Putin's nail through the "stolen denYuzhku"! One of two things, either this money was not there, or Putin ate it under the fear of exposure.
Further: some forum users expressed that "Not everything is so simple!" Guys, but I didn't say that it was simple! After all, it's not for nothing that I mentioned the Crimean militiamen, saying that these are guys who "don't perceive war as a shooter and a runner, but as difficult, but necessary work."
To the topic of sighs and ahah about the militia who died in the last day or two; so after all, the war, guys, and these guys were going, knowing that with them pravoseki and special forces ukronedoarmii not play backgammon. Their decision to go to the aid of their Slav brothers was balanced and deliberate. And in war, as we know, they shoot. I do not mock, but I try to explain to especially zealous warriors that these losses are sad, but not only save lives of Donbas civilians, but also work for the prestige and moral superiority of our country. And if you still do not understand, then I just feel sorry for you. No pro-American creature can poke us in the eyes of reproach in the occupation of the neighboring state. And this in modern realities is a very significant factor. And if we are in Khrushchev's knock on the podium with a shoe, then after a certain number of years, we can repeat the fate of the USSR of the end of 80's of the beginning of 90's. After all, it is not for nothing that the Obama administration is working day and night to make Russia a second Afghanistan.
By the way, a forumchanin, who expressed the idea of ​​ending cooperation on "AVgan"; Read at first how to spell the name of the state of Afghanistan.
And on the topic of transit - the situation is not simple. The transit through Ulyanovsk was provided as an opportunity to hold the States in Afghanistan. And she, in principle, is under a kind of control of the president. It is easier to monitor the situation, because, watching the problems of the enemy, than to monitor, attracting problems to your ass. Now we have a more "lively" problem at our side that requires a more complete and prompt response. But transit cannot be stopped for the time being. Considering the recent statements by the ruling Ukraine about a pack of readiness to provide its territory for Afghan transit, this should be avoided in every way. Otherwise, blocking this route through Ulyanovsk, we will lose more than we gain. Why? Because, apart from the small money that the States pay and which are not the main motive for participating in this Russia, we will get quite a quick and quite understandable presence of American warriors on Ukrainian soil. And the motive explaining their LEGAL appearance there, quite understandable to the western man in the street - BUSINESS, and nothing else. Who will accuse ukrofashistov desire to earn money? No one! Otherwise, you need to sweat to come up with an excuse.
Once again, I thank all those who responded with understanding and kind words to my article on swallows. I wish you all good health and good luck.