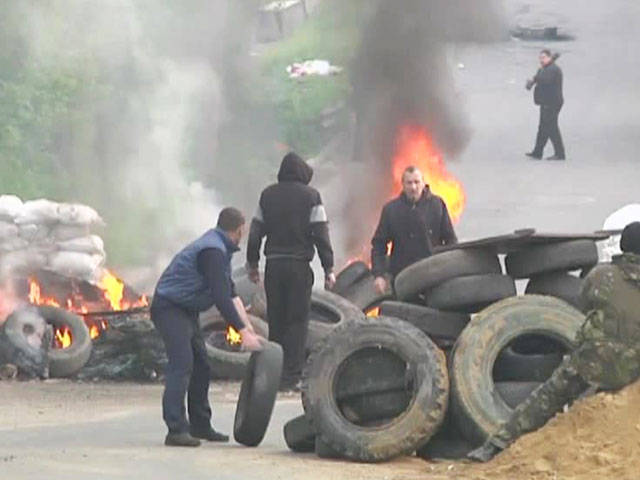 As a result of the execution by the militants of the "Right Sector" of the "living chain" under Slavyansk, more than 10 people were killed, another order of 40 was injured. This was announced by the people's mayor of the city Vyacheslav Ponomarev. Other sources do not confirm this information.
The militiamen in Slavyansk report the death of more than 10 civilians who blocked the Right Sector convoy at night.
"In the village of Andreevka (a suburb of Slavyansk) last night, people stepped out to block the Right Sector convoy, formed a living chain, but the Right Sector fighters opened fire, killing more than 10 people. Besides, Right Sector did not let to take out the wounded and opened fire on all those approaching the victims. That is, it was not even a fight, "Vyacheslav Ponomarev, the people's mayor of Slavyansk, told Interfax.