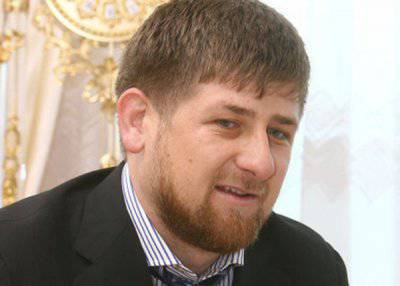 The head of Chechnya, Ramzan Kadyrov, made an official statement in connection with the events in Slavyansk. Below it is given in full.
Anxious news comes from the Ukrainian city of Slavyansk. The illegal authorities of Ukraine began in this city a large-scale military operation against their people. At the same time, armored vehicles and combat helicopters are actively used. Artillery and air strikes are inflicted on Slavyansk. The city is blocked. Civilians cannot take women, children and children from Slavyansk. The criminal regime of Kiev is moving step by step towards the unleashing of a civil war in Ukraine.
There is no doubt that Kiev decided on such actions only with clear and unequivocal support from the authorities of the United States, Western countries and NATO. I want to remind you that in the Chechen Republic, thousands of people died at the hands of terrorists fed by Western intelligence services. The same fate for the people of Ukraine is being prepared today by the very same NATO and the USA. I strongly condemn the actions of the West and their henchmen in Ukraine who unleashed the punitive operation in Slavyansk. We cannot calmly observe when civilians are dying.
I am sure that the President of the Russian Federation, Supreme Commander-in-Chief of the Russian Armed Forces Vladimir Putin, in accordance with the authority given to him by the Federation Council of the Federal Assembly of the Russian Federation, is taking concrete measures to protect civilians in Slavyansk and other cities of Ukraine.
We are waiting for the order of the President of Russia at any time of the day and are ready to fulfill it in full in a short time. "
This was reported by the press service of the head and government of the Chechen Republic.