As the
flot.com
, for the needs of the Russian Navy, the ceremony of laying the tanker of project 23130 at the Nevsky Shipyard took place. The head of the Navy, Viktor Chirkov, also attended the keel-laying event of the new vessel, who noted that there have been no ship updates for 35 years, so laying the new tanker will be an important stage in the development of the auxiliary
fleet
.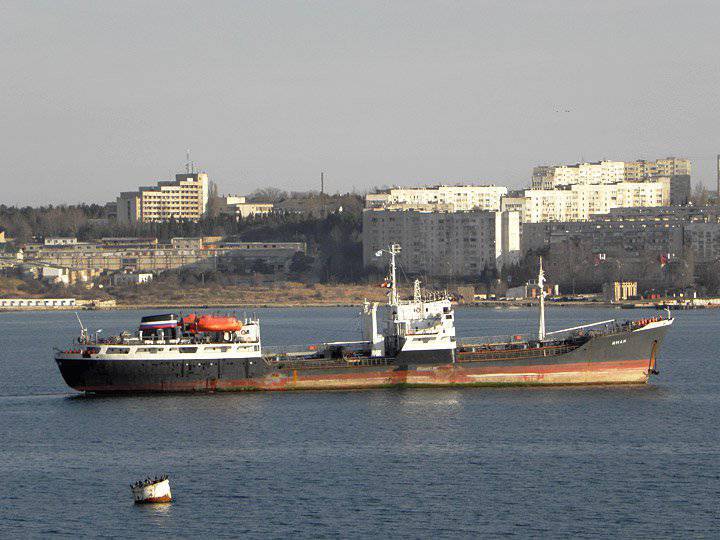 The tanker of the project 23130 is a support vessel. It can be used for transportation of fuel for warships, as well as aviation fuel and food. According to the manufacturer, the ship's range is 9000 nautical miles and it is capable of performing various tasks as part of an aircraft carrier group.
According to the existing plans - to produce tankers at the Nevsky Shipbuilding Plant in series, however, the issue on this issue will be finally resolved after the first ship will be received by the customer.
The greatest length of an average sea tanker is 130 meters, the maximum width is 21 meters. The maximum draft is approximately 7 meters, the deadweight of 7 meters draft is approximately 9 thousand tons, the maximum travel speed is 16 knots, the number of crew members is 24 people.
The vessel has an unlimited navigation area in accordance with the class of the vessel. According to the signed agreements, the tanker must be handed over to the customer at the end of 2016. Recall that Nevsky Shipyard won a tender for the construction of the vessel, offering a minimum price for the execution of the contract in the amount of 2,978 billion rubles. one more participant of the competition - JSC "Admiralty Shipyards" agreed to execute the contract for 2,994 billion rubles. Previously, he planned to take part in the tender by another manufacturer, OAO Yantar Baltic Shipbuilding Plant, but declined at the last moment, despite the fact that at the public comment stage he sent a request for clarification of the auction documentation.
The Nevsky Shipbuilding Plant that won the competition is located near St. Petersburg in the town of Shlisselburg and is one of the oldest Russian enterprises engaged in the field of water transport. Since 1952, it has been manufacturing marine and river vessels of various types and purposes, as well as performing all types of ship repair. Last year, the Nevsky Plant received a license from Rosoboronzakaz for the development, production, installation, repair and disposal of military equipment.