Evgenia Vasilyeva, from 2010 to 2012, who served as head of the Property Department of the Ministry of Defense of the Russian Federation, testified for the first time during the trial. The main defendants of the 28 court hearing of April, in which Vasilyeva was forced to take part, were Natalia and Nikolay Dynkovs. Natalia Dynkova - Head of the OJSC 439 Central Experimental Military Cartographic Factory OJSC, Nikolay Dynkov (her son) is the founder of the company Stroyallians. They are suspected of causing damage to the Russian Defense Ministry in the amount of 11 million rubles. Reports about it
ITAR-TASS
.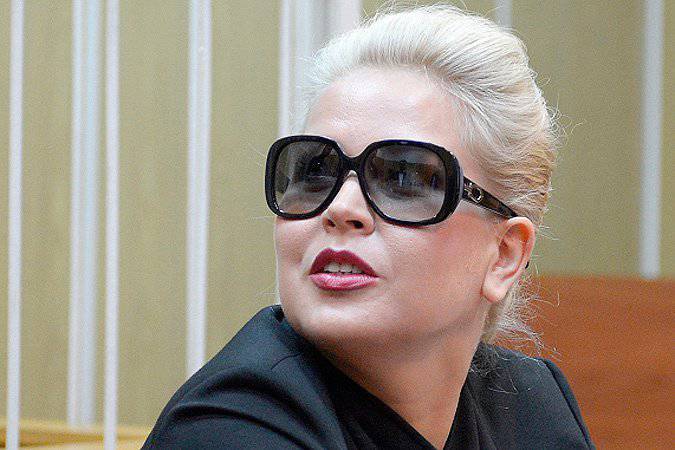 The interrogation of Evgenia Vasilyeva in the courthouse lasted about half an hour. And all this time, the defendant in the Oboronservis case tried to prove to the court that she could not recall any theft from Dynkovykh, since she, Vasilyeva, had too much important work.
Yevgeny Vasilyev quotes
LifeNews
:
I was a member of the board of directors of about a hundred enterprises of Oboronservis and participated in more than a million meetings.
If we take into account that Evgenia Vasilyeva worked for two years in the Department of Property Relations of the Defense Ministry of the Russian Federation, then she had to attend about 1,500 meetings every day, which follows from her own words.
Vasilyeva called Natalya Dyn'kova a high-level specialist and a decent person, saying that she never had any complaints about Dynkova's work. Evgenia Vasilyeva noted with skill that Dynkova simply could not damage the state, since for this it was necessary to organize bribing officials not only in the Ministry of Defense, but also among representatives of private companies.
The Main Military Investigation Department of the IC of the Russian Federation accuses Dynkov of the lease of the 439-th TSEVKF space at a reduced cost to the firm of his son. Nikolai Dynkov immediately sublet the area, which allowed Dynkov to get illegal income.
Evgenia Vasilyeva:
Given the fact that none of the assessments today is recognized as illegal, I consider it absurd to consider criminal cases
-
transmits
BFM
.
The prosecutors were not satisfied with the testimony of Vasilyeva.