Russian-Japanese war was lost. But, despite the defeats and setbacks, there was a place for achievement in this military campaign. Now, the story will be about the destroyer "The Terrible", and its crew, who have shown heroic resistance to the Japanese ships.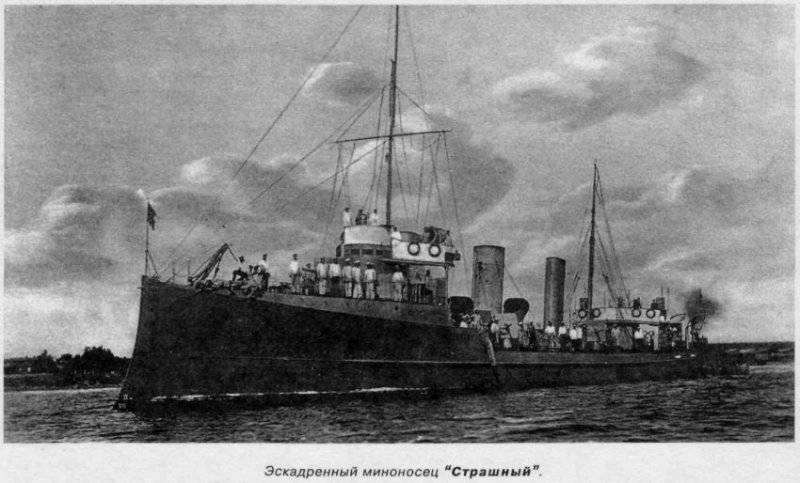 Destroyer became part of the Russian
fleet
March 1, 1904. His commander was appointed Konstantin Yurasovsky, who was the captain of the second rank. The mechanical engineer on the destroyer was Pavel Dmitriev, and the navigator officer was Midshipman Andrei Akinfeev. The artillery officer on the ship was Yermiy Maleev. Maleev was the only one in the crew who had served in the Far East for several years.
On March 30 the destroyer, as part of the 8 ships, went to the island of Sapshantau. By 22 hours the sky was clouded with clouds, it started to rain, fog filled the water. Visibility was close to zero. About two in the night, the squad saw the silhouettes of several ships (6). Due to weather conditions, it was impossible to make out their belonging to this or that fleet, it was decided to wait. But, as soon as the "Terrible" gave his call signs, they opened fire on the destroyer. It was an enemy.
The battle began. The first Japanese projectile destroyed the destroyer nose gun. Yurasovsky, the commander of the ship, also died; the situation was difficult. Then, Lieutenant Maleev took command in his own hands. The destroyer was leaving in the direction of Port Arthur, at top speed, firing from the enemy.
One of the Russian torpedoes caused heavy damage to the Japanese cruiser. The ship went to drift. To the rescue of another comrade hurried another cruiser. Now the pursuers are left with only 4-D. The situation only began to straighten out, as ... a Japanese shell hit the torpedo of the feed apparatus. Most of the people who were on the deck at that moment died. Of the officers, only Maleev survived.
The ships got closer, some 70 meters remained between them. "Perish, but do not give up!" - said Maleev. The ship slowly sank. During this time, the remnants of the team managed to make several shots, causing great damage to the enemy.
31 March 1904 of the Year, "Terrible", fearlessly fighting, went under water in 6 hours 15 minutes. The feat of Russian sailors and officers will remain forever in
stories
of our fleet. In the Russian fleet, ships appeared that proudly bore the names of battle heroes — Lieutenant Maleev, Mechanical Engineer Dmitriev, Captain Yurasovsky. Two years later, the new destroyer "The Terrible" was launched.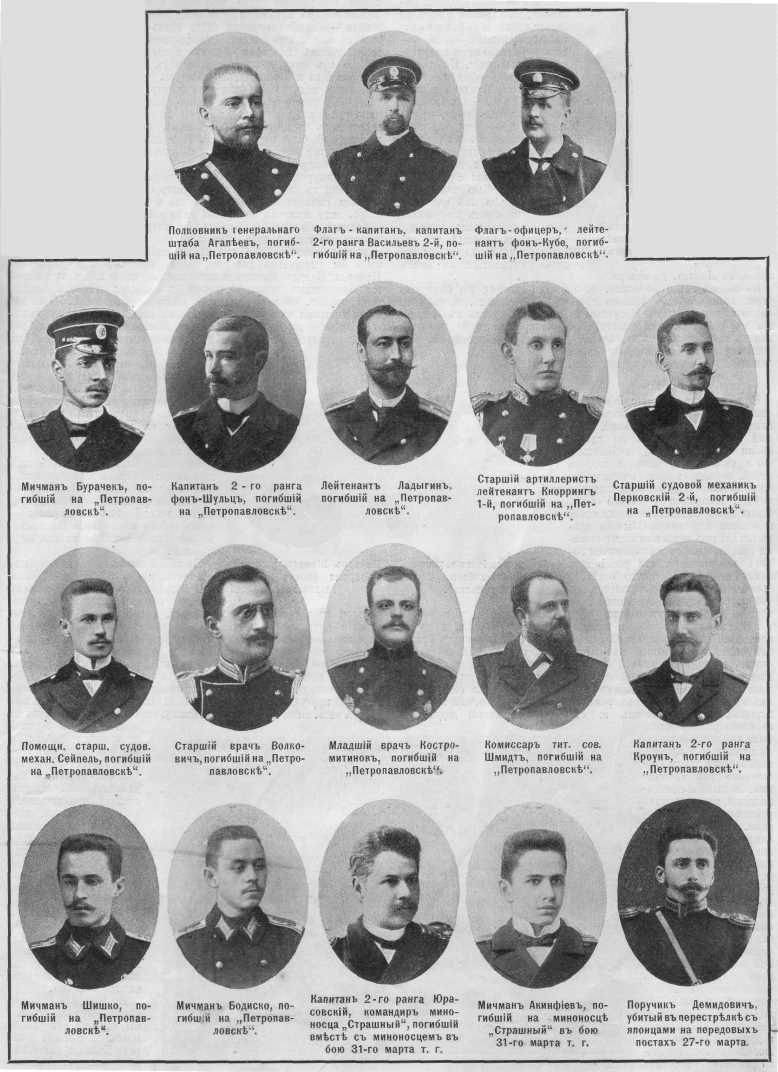 The officers of the destroyer "The Terrible"