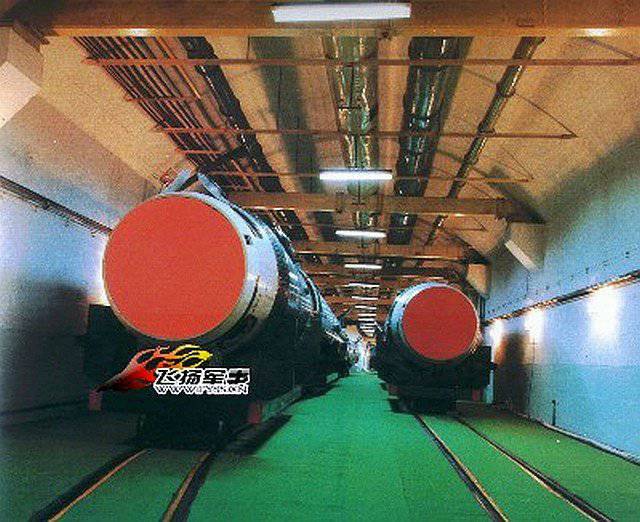 Chinese nuclear arsenal. 250 or 3500?
The forum of the Chinese portal china-defense.com discusses the article that was published on 22 in April on the National Interest website of America under the authorship of experts Andrew S. Erickson and Michael S. Chase, where It gives some analysis of the current state of Chinese strategic and non-strategic rocket forces.
In particular, the article says that China has become the first country in the world that has anti-ship ballistic missiles (PCBR) in service and the second country after Russia that has mobile ICBMs.
By December 2012, the number of operational-tactical BRs amounted to 1100 units, most of them located opposite the coast of Taiwan. The PLA Air Force adopted the KR DH-10 / CJ-10 with a range of 2000 km. The MRF DF-21C and DF-21D have a range of 1750 and 1500 km, respectively. The total number of nuclear warheads is 250-400 units.
It is also reported that the length of underground tunnels, where the infrastructure of the rocket troops (PLA Second Artillery Corps - ICBM, BRSD and OTR) was created in China is 5000 km (data from 2009 of the year, this network calls the "Great Underground China - Underground Great Wall). The presence of such an extensive network of tunnels, without any inspection by other states, does not accurately determine the size of the Chinese nuclear arsenal. The total number of nuclear warheads can reach 3500 units.