CN-235 observation aircraft with a mission of Turkish military experts will carry out observation flights over the territory of Russia from 26 to 30 in April. Reports about it
Ministry of Defense of the Russian Federation
.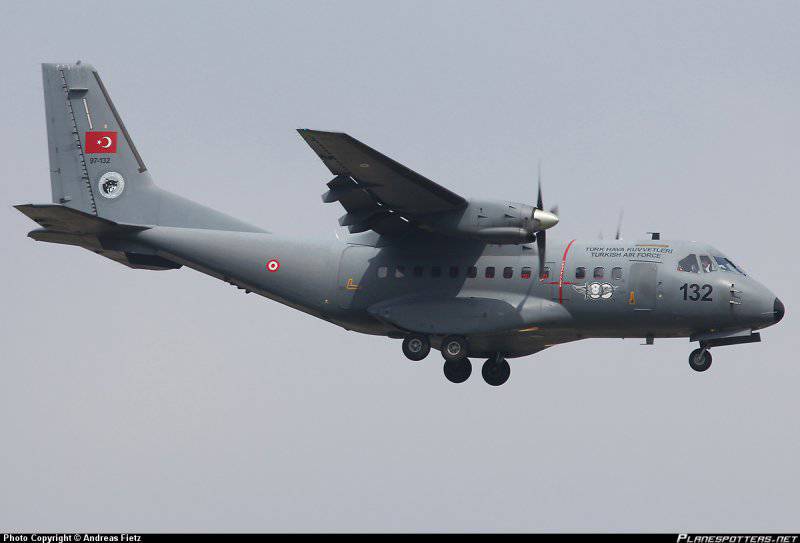 The flight route is agreed with the Ministry of Defense of the Russian Federation. Russian specialists will also be on board the Turkish Air Force aircraft to monitor compliance with all parameters of the observation mission.
It is reported that CN-235 is equipped with equipment for carrying out observation activities. Such equipment includes specialized aerial cameras that have passed international certification. The plane of the Turkish Air Force weapons on board does not carry.
Over the past two months, military experts from NATO countries have already performed about a dozen observation flights in the airspace of the Russian Federation. Most of these flights were aimed at obtaining information about the presence (absence) of Russian troops near the border with Ukraine. These flights are conducted within the framework of the Open Skies Treaty.
CN-235 - a military transport turboprop aircraft, which is operated in the Air Force of such countries as the USA, Turkey, Spain, South Korea, Indonesia, France, Ecuador, etc.