People's elect in Ukrainian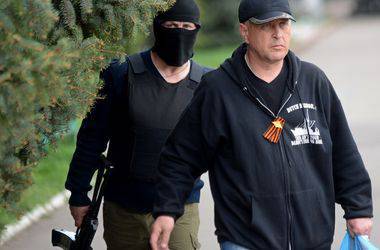 Who are the people's representatives, that is, everyone, everyone knows. New times generate new terms.
In connection with the latest events in Ukraine, a new type of these very chosen ones has appeared. People's Mayor. Or the people's governor.
In itself, this phenomenon is not new. Even in the Novgorod veche, about a thousand years ago, the "elders" were called out. And it was the people's assembly that decided who, how and by whom it would lead.
And so, many years later, the practice of our ancestors resumed. There are new, truly people's choices. Aksenov, Chaly, Pushilin, Kuzmenko, Ponomarev. Unlike mayors and governors left over from the "old" times or appointed by the new illegal government, their main task is not flirting with the people and feeding them with promises, but protecting the interests of the people.
My opinion is that these people deserve not just respect. People's mayor = folk hero. It is easy to imagine what will happen to the people's choice Vadim Ponomarev from Slavyansk, if the city is still captured by the forces of the Kiev junta.
The choice of the people in this form is the greatest reward and responsibility. And the role of a suicide bomber in case of failure. For such elected representatives, the concepts of immunity and immunity are absent. At best, death in battle, at worst ... Maidan, everyone saw.
And so they coexist in Slavyansk - Nel Shtepa, who fled to Kiev on the first night of the uprising in Slavyansk and Vadim Ponomarev, who is in charge of the defense of the city. Who to lose? Mrs. Shtepa fled in panic from the city on the very first day of the uprising of the city. And told in Kiev about the atrocities of marauders in Slavyansk. And then, having already "pereobuvshis", as they say in Ukraine, declared on television that the people would still win.
Truly said that each time - their heroes. And it's good when these heroes are just there.