From this year on, all Russian draftees will serve for the first time, having personal electronic cards in their hands. The documents will contain biographical data of young people, their medical indications and information about military professional training.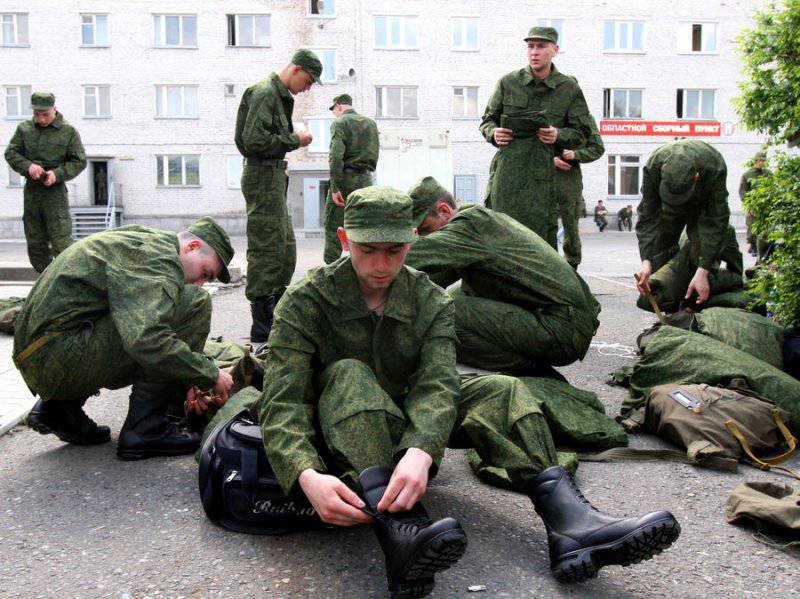 According to the Russian newspaper, the Defense Ministry noted that the new information base will simplify the appointment of recruits to various positions, and after demobilization, the soldiers will streamline their military registration in military enlistment offices, reports
Russia Today
.
"A plastic document with a built-in memory microchip and a maximum degree of protection will be used in various automated systems for military use, both during military service and when discharged to the reserve," the defense department told the publication.
To issue electronic cards, all recruits were obliged to hand in fingerprints to the commissariat. Previously, only future cadets and contract soldiers were required to undergo a similar procedure. It is reported that new electronic documents will, for example, be very useful to doctors to identify unconscious soldiers.
Until mid-July this year, thousands of young people will join the ranks of 154. The call will affect all regions of Russia with the exception of the Crimea and Sevastopol. There is a deferment until the spring of next year. According to Russian Defense Minister Sergei Shoigu, until the end of 2016, Crimeans will serve only in the garrisons of the peninsula, and later on throughout Russia.