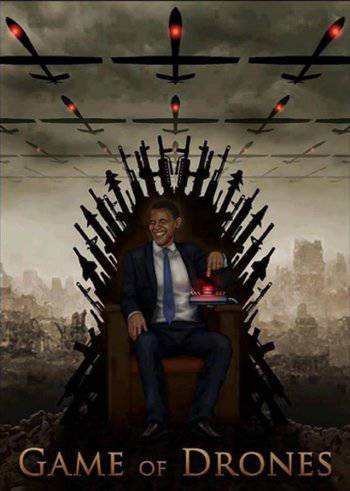 In recent days, the press is increasingly writing about the revision of US relations with Russia. We have already agreed on a new phase of the "cold war", on the application of the "policy of containment" - right along the lines of 1947 of the year. As if Obama himself planned to make a sharp turn from the "reset" and for the beginning decided to send to Moscow as Ambassador Tefft - a man who worked in diplomatic posts in Lithuania, Georgia, Ukraine and, of course, to the core, committed to the ideals of American liberal democracy.
В
"New York Times"
from April 19, you can read that the United States is reviewing relations with the Kremlin and are preparing to return to a "policy of containment." The latter involves cooperation with the Russian Federation in certain areas of overlapping interests. In all other areas, Russia in the system of international relations will be "ignored" by the White House. Probably, John Tefft, a diplomat with experience in the embassies of Ukraine, Georgia and Lithuania, will go to Moscow as ambassador. However, the official appointment will have to wait long. The newspaper only makes an assumption.
Washington plans to spend two years on a plan to revise relations with the Russians. This figure, we note, is hardly accidental: in 2016, Obama is going to take stock of his presidential activities. New anti-Russian policy just for this fit. It is necessary because Obama with something to enter
history
in textbooks. Eight years on the throne - no joke.
Bill Clinton, for example, was remembered by Monica Lewinsky and a lie to Congress (I didn't have anything like that with Monica). George W. Bush was remembered for 9 / 11, incessant wars and wonderful geographical discoveries (for example, he did not know where Iraq was located, with which he fought). But Barack Obama has become famous for so far only as "neither fish nor meat." Defenseless Libya bombed, but retreated from the strong Syria and Iran. With the Arabs from Saudi Arabia broke. With Israel too. Europe heard from the State Department an annoyed "fac". Crimea is the owner of the Oval Office profukal. With Russia, instead of rebooting, it turned out that the devil knows that even good Uncle McFaul, the keeper of the symbolic button, chose to fly home from Moscow. Away from "anti-American rhetoric."
Obama's throwing is probably the symptoms of his "childish" resentment. The candidate of philosophical sciences Yury Baranchik spoke about such one of these days (
"Sight"
).
Fear was replaced by hysteria, hysteria was replaced by a children's insult in the spirit of "do not come to me, I was offended." Adult men do not behave this way, the expert notes.
The White House's latest statement that Obama decided that he would never have a constructive relationship with Putin allowed Baranchik to diagnose frustration to the American president (from Latin frustratio, deception, vain expectation). A similar condition arises in a person when he is faced with any obstacles and cannot achieve his goals. Satisfaction of desire or need becomes impossible. In a state of frustration, a person experiences anger, despair, anxiety, irritation, frustration, etc.
What kind of obstacle prevented Obama? It is clear that Putin became this object. Russia's victories in 2013-2014 caused Obama to fear that he would go down in history as an American president who could not stop Russia.
"But since Obama could not cope constructively with this fear, hysterics followed - the first level of sanctions, the second level, the third, etc.," Russia is a regional power ", etc., not realizing that we have long put on the newspaper with these sanctions one large cutlery.

That is, fear was replaced by hysteria. And now we are witnessing the transition of hysteria to the next stage in the development of frustration - a childish offense. Psychology gives us a clear and unequivocal answer that some people (and, as we see, the president of the most powerful country in the world, the USA, Barack Obama is not an exception) often react to the impossibility of overcoming something in themselves with negative emotions when we they really wanted to, but they didn't give us, as if they had deceived me. "
Here we are watching B. H. Obama in the role of "offended boy."
The other day there was a short "straight line" by Alexei Venediktov (
Echo of Moscow
) with Jen Psaki, the State Department spokesman. If you carefully get a grasp of her answers, you get the impression that there are no such plans of the Cold War, and even a "childish" resentment.
"The doors are always open for diplomacy," said Psaki, referring to the Ukrainian crisis.
Regarding the third level of sanctions, she noted: "... It is important to identify the consequences. The United States is capable of imposing sanctions on people, companies and sectors. But the goal is not sanctions, but de-escalation. " (That is, we add in parentheses, the goal is not to impose sanctions at all, but to scare the Kremlin. And they frighten him only because they think: Putin will not stop in Crimea.) Moreover, Putin's candidacy as a person subject to sanctions is not considered at least now: "A number of people are being considered, there are still many people against whom sanctions can be imposed before we discuss President Putin." And a statement about the possible "cold war": "We hope for de-escalation ..."
Thus, the philosopher-expert early enough attributed B. H. Obama the role of an offended child. Another thing is that it is difficult for the American president to come to terms with the fact that for almost a quarter of a century the State Department has invested money in the Ukrainian flowers of democracy, and Russia has frustrated the fruits. This is a loss, this is a failure of American foreign policy - and it is felt by Obama especially hard after post-Soviet Russia for a long time obediently played the role of an economic and political appendage of the West. Moreover, the turn of relations happened in 2011, just under Obama, who bombed Libya with the allies. So is he, is not Obama, is to blame for the turn? ..
Yet the return to the "cold war" - at least to some extent - is obvious. The West, as they say, does not fully recognize the "annexation" of Crimea by Russia. Obama will disguise his geopolitical loss of 2014 of the year with propaganda about aggressive Russians, who, despite the "reset" and American statements about "de-escalation", still pull the blanket over themselves. The Western press is not tired of writing about forty thousand Russian soldiers who have accumulated near the Ukrainian borders and are waiting for Shoigu's order. And he, in turn, is waiting for the order of Putin, who is developing a plan for Operation Southeast. It turns out such a bright political picture: the Nobel Peace Prize laureate Obama, and against him - the aggressor Putin riding a bear. Such a primitive cliché is easily absorbed by consumers of television and print production in the United States under Coca-Cola and chips.
And then try to convince future generations of Americans, who will learn from the relevant history books, that Putin did not unleash a war with Ukraine and did not cut off the long-favored Crimea from the independent unitary republic — about Finland. Meanwhile, the peace-loving Obama, with the peace-loving international community, resisted the invader as best he could, urging him to de-escalate.
Still, Obama has much in common with Mr. Gorbachev. Both talkers, such talkers!