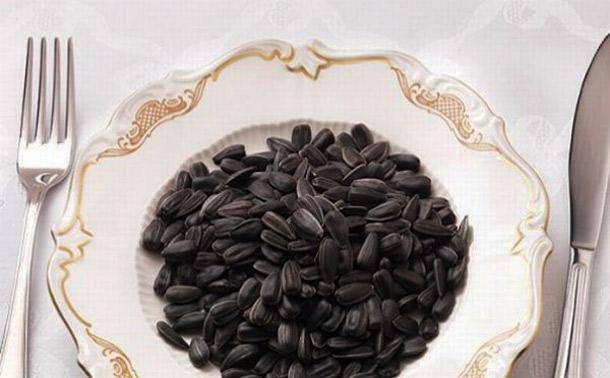 I received a letter from the reader. She asks, "where does the Latvian beau monde come from to have such hostility towards the Russians? It seems to be a literature-centric nation, I was brought up in Latvian Soviet literature for forty years, and suddenly, like a chain, they broke ... "
In some ways, the reader is, of course, right. Latvian Soviet writers favored Russians. But this is not all Latvian literature! But if one asks the question, what attitude to Russians can be traced in the prose of the Latvian pre-Soviet writers, as well as emigre and modern writers, one has to admit that it is mostly bad.
And not to one Russian. The legs of Latvian nationalism grow not so much because of dislike for Russians, but rather of xenophobia in general - out of fear of foreigners and fear of everything else. Talking about occupation is just a mask, under which lies the complex of litlism characteristic of many small nations (from the English. Little). This is a complex of a "little man", accustomed to groveling before the powerful of the world, but dreaming of turning the tide and stopping at least in his own eyes to look like a footman.
Hence, the Latvian isolation in their national area (the so-called special path of development), and hostility to all visitors to foreigners except those with whose palm they are currently feeding. Hence, too, the manner of belittling in the literary works the merits of any representative of another nationality, exaggerating its weaknesses and extolling its merits.
First of all, it extends, of course, to the Russians, as to its closest neighbors. This hostility is striking as soon as you read a couple of books of cult Latvian writers.
Boris Infantyev, Ph.D., philologist-folklorist and cultural studies, read them much more. He devoted his scientific life to Russian culture in Latvia, so he was interested in how Russian people are represented in Latvian, mostly post-war prose.
This question Boris Infantev investigated thoroughly. A selection of his notes, articles and translated fragments from the novels of Latvian authors was posthumously published in the Almanac of the Sergei Mazur Humanitarian Seminar. They make a stunning impression.
What is most striking is the pettiness and shortsightedness of Latvian writers. For their grievances and feelings, they were not able to see the suffering and deprivation that other nations who participated in the hostilities suffered during the war. A sense of social superiority and neglect of foreigners blinds Latvian authors. The war in Latvian prose - not in the Soviet, of course, but in the one that is now in use - the reader sees not as a world social
historical
catastrophe, but only as a national tragedy, sweeping the unfortunate Latvians in the wide world.
The blame for this is that Latvian authors hang not on the Nazis, but on the Russians and, in particular, on the Soviet army. One of the most famous Latvian immigrant writers, Anshlav Eglitis, does not name the Soviet army as Mongolian hordes (the novel Green Ice, Blue Mountains). Another equally famous emigre writer Dzintars Sodums in his memoirs goes even further. According to him, in Riga and all of Latvia, the invasion of Russians, Mongols, Tatars, Kyrgyz, Uzbeks, Tajiks overtook Riga - the "colorful rabble" that formed the ranks of the Soviet army and the Red partisans. The pages of the books of Sodums are saturated with acute hostility towards the peoples that were then part of the Soviet country.
But the worst evil is, of course, the Russians. It turns out that this nation has historically developed as a "cluster of mediocrities", which did not give mankind anything that could be compared with European culture. And although the Russians, in the opinion of another writer, have always seen in Latvians carriers of a highly developed Western civilization, their "heightened arrogance and pride did not allow them to admit it." So writes another Eglitis - Victor, by the way, a graduate of the Vitebsk Theological Seminary and Yuriev University. In the book "Latvian in Russia," he, recognizing the breadth of the soul for Russians, calls them "the sick people of the neurotic."
But the hostility towards Russians was imposed on Latvian literature not only by immigrant writers. She originated much earlier. As early as the thirteenth century, Heinrich of Latvia portrayed the Russian people as enemies in his Livonian Chronicles. He wrote that the Russians "reap where they did not sow." That they are lazy, they are gluttons, drunkards and bad warriors: "After a hearty meal, Russians like to take a nap - that's when they are best attacked."
In unsightly form draw Russian military Latvian authors and later times. Russian officers on the First World War were more concerned with their personal and family problems than with front-line affairs. Such is their portrayal of Karl Shtralis in the war trilogy. " As for ordinary soldiers, they are a poorly controlled and therefore frightening, gray elemental mass. Russian generals, as a rule, are mediocre. It is their fault that the Latvian arrows in Alexander Green's novel "Whirlwinds of Dashing" (not to be confused with the Soviet writer) suffer huge losses. Thinking only about their careers, not listening to the practical advice of the Latvian commanders, these military specialists are ready to sacrifice thoughtlessly thousands of soldiers and officers.
The hostility to the "Russian warriors" in Latvian literature was largely shaped by the memory of the Russian punitive detachments and the Cossack "black hundred". Rutka Tevs ("Latvian and his master"), Karlis Skalbe ("Cossack"), and Andrei Upit ("The North Wind") wrote about the cruel pacification of the popular uprisings of 1905 of the year, about the uprooted Cossacks.
From here, as they say, hand in hand to distrust and fear of the Russian invasion in general. In order to protect themselves and warn against "Russian filth", Latvian writers are ready to let go of anything they want. If only to show the Russian man a monster, a scarecrow, or a completely worthless and worthless thing.
Here is a characteristic monologue: "What are Russians? They are cuckoos against the Latvian. They come to woo my daughters, and I lie on the stove and do not even get down. Look at them disgusting. Drunkards and nothing else "(Anton Austrinsh, the story" Caspar Glun ").
If not a drunkard, then a communist. But not a communist, then a traitor, a spy or a morally descending type. With such Russians, Maris Vetra, in his "Sixth column", is from Petersburg himself, a well-known Latvian singer, an educated man and a friend of Chaliapin ...
Reading all this rubbish about the Russian people, Russophobia is no wonder. But there is one more oddity here. It is known, with what piety Russian writers, unlike Latvian, treated Latvians and their culture. Pushkin, Tyutchev, Turgenev spoke about their friends in Latvia with the same warmth and love. Mayakovsky called Latvians "quite a pretty people." Erenburg was delighted with Latvia. And we can't say anything about those who from year to year came to the House of Creativity in Dubulti.
And it is also known that Balmont, Bely, Corinthian, and in 50-80-s a huge pleiad of Soviet poets often translated verses from various Latvian authors. So it is strange that for the Latvian translators the poems of even the most famous Russian poets were never of the same interest. And today, too.