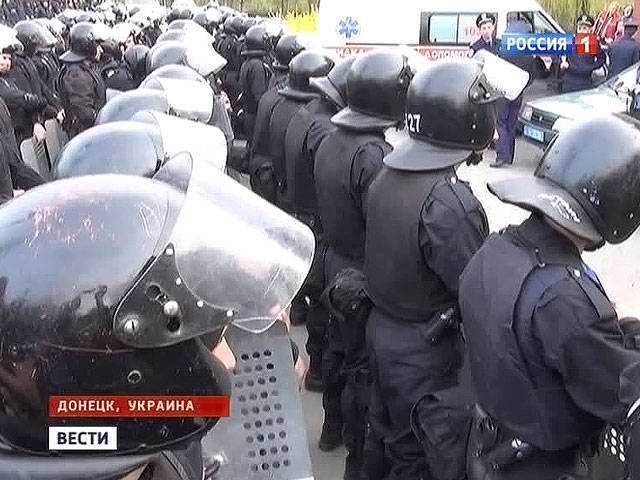 The territory of the Donetsk People's Republic increases. Donbass people's militia took control of the village of Seversk. Over the building of the police and the administration of the village raised the flags of the Donetsk People's Republic.
Two dozen supporters of the Donetsk People's Republic arrived in Seversk on a truck, ITAR-TASS reported. By the time, several dozens of local residents had gathered on the square in front of the administration. After short negotiations between the police and the militia, the police announced that the village was coming under the control of the Donetsk People's Republic.
With the change of power in the village of Seversk not a single shot was fired.
The police assured the townspeople that they would continue to work in normal mode, and would maintain order with the militia.
In Seversk live 12 thousand people. The settlement is located in Artyomovsky district of Donetsk region. Most of the residents are engaged in production, the main enterprise is Seversky Dolomite Plant.
And the deputies of the Luhansk regional council demanded that the authorities in Kiev immediately announce a referendum on the state structure of the country and giving Russian the status of a second state. The appeal stresses that millions of people insist on meeting these requirements.