The French newsletter "Intelligence Online" in the article "Des Mirages F1B pour la Libye ou pour le Maroc" announces plans for the future fate of the Dassault Mirage F1.CR/F.1B fighters that are being withdrawn from the French Air Force.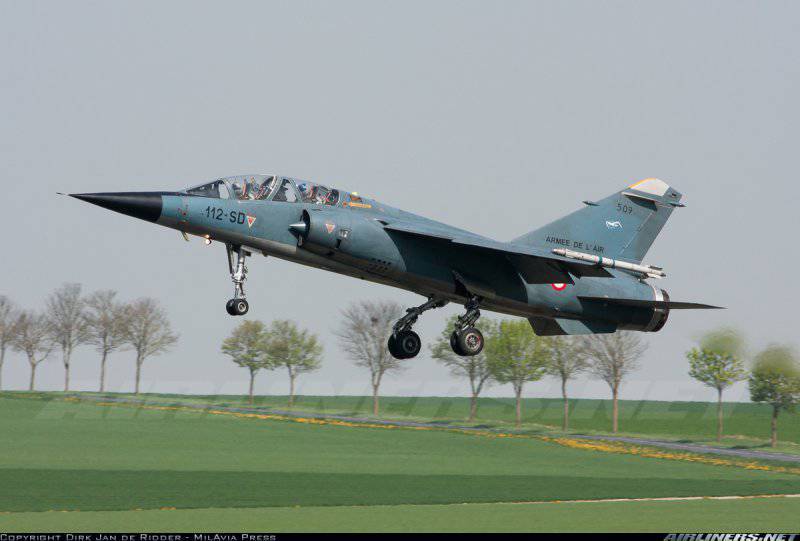 Fighter Dassault Mirage F.1B French Air Force, 11.04.2011 (c) Dirk Jan de Ridder / airliners.net
By June 2014, the French Air Force must finally write off the last 15 single-seater reconnaissance Mirage F.1CR fighters and several Mirage F.1B sparks that are in service. But some of these aircraft can change the colors of camouflage and still fly in the skies of North Africa - in the Air Force of Morocco or Libya. Today, these countries are showing interest in Mirage F.1B "backparts", since this modification has already become rare in the market.
Moroccan pilots regularly visit France and fly French aircraft, and Libyan delegations have been trained in Reims for several years. At that time, the government of Nicolas Sarkozy decided to reduce the size of the Mirage F.1 fighter fleet purchased in 1970's. Mirage F.1CR aircraft can be upgraded for export deliveries. The companies Sagem and Thales, having formed the Astrac Exposition, upgraded the Moroccan Mirage F.1 aircraft, equipping them with a new radar and MICA missiles and AASM guided bombs used by Rafale fighters. Thales also upgraded Spanish Mirage F.1990 in 1's.