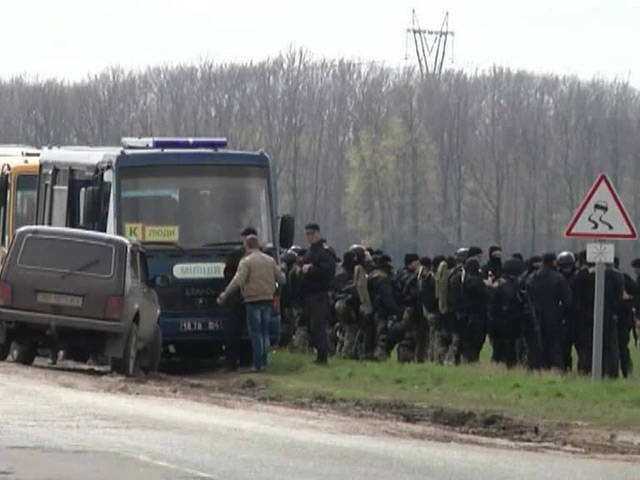 In the city of Kramatorsk, Donetsk region of Ukraine, according to the militia, the combat vehicle of the Ukrainian army assault force opened fire on resistance fighters. According to reports, three people were injured.
As the correspondent of "Russia 24" reports from the scene, they did not even shoot at the militiamen, but at the unarmed local residents, who by car tried to break the convoy headed for the airfield from several BMDs. Having entered into a column, they blocked the road to the closing car. At that moment, the Ukrainian military opened fire. One person was injured in the shoulder, two were injured in the legs. The fighting vehicle broke through towards the airfield, which since Tuesday has been under the control of the Ukrainian military.
Earlier it was reported that in Kramatorsk, local residents blocked a convoy of ten airborne assault vehicles, which was heading for the city from Dnepropetrovsk. With the military began negotiations. Before that, after similar negotiations, the soldiers sent to suppress the speeches of supporters of federalization, went over to the side of the Donetsk side with six armored vehicles.