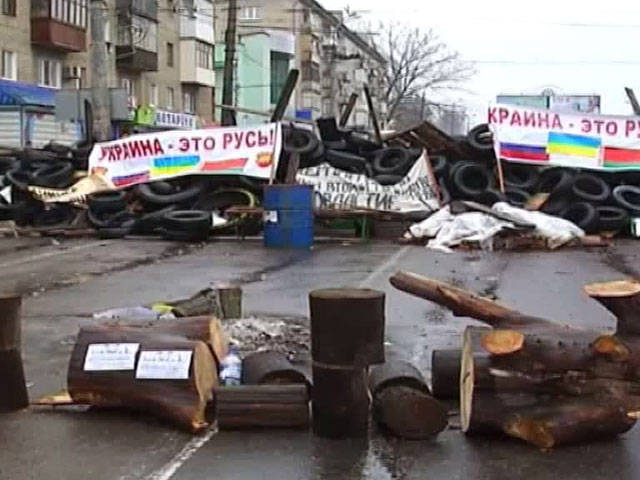 Stopped at the approaches to Lugansk, a column of Ukrainian armored vehicles was heading from the border to the place of permanent deployment.
"Not to believe that we were sent to Lugansk, Donetsk or anywhere else," said one of the servicemen who took part in negotiations with the city's self-defense forces. "We don't want a civil war, much less any conflicts with the population," he said.
A column of military equipment from six armored personnel carriers and six howitzers was stopped at the old
tank
road in the forest between the cities of Happiness and Raigorodka (a suburb of Lugansk). Representatives of local authorities and self-defense forces entered into negotiations with the military to convince them not to fight against their fellow citizens.
The military said that they belong to the Zhytomyr brigade of the Air Force, were seconded to strengthen border security and are now returning to the location. In the morning they intend to leave the suburb of Lugansk.
At the same time, according to Interfax, the military does not have distinction signs by which it would be possible to determine their rank, membership in a military unit and country.
In turn, the Lugansk defense forces stepped up guarding the roadblock in this direction, and on the bridge in the Raygorodka area, local residents began to create an improvised tire barrage.