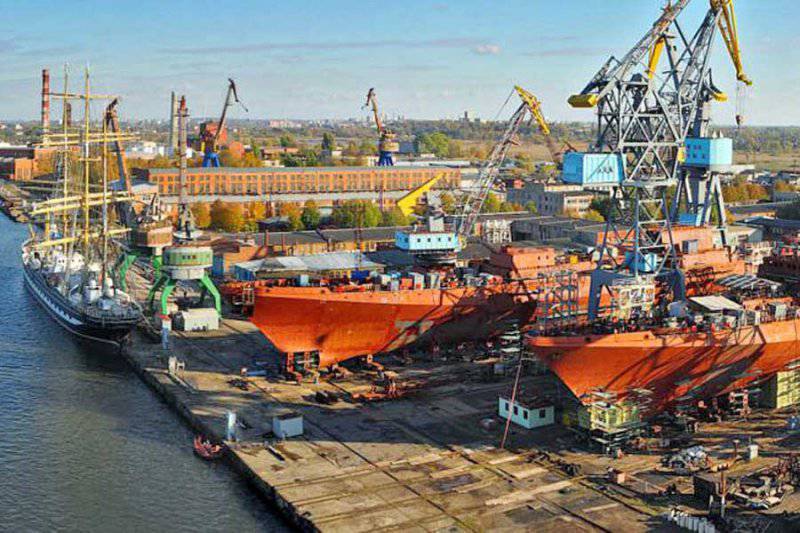 The second frigate of project 11356 Admiral Essen, which is being built for the Black Sea
fleet
at the Yantar Baltic Shipbuilding Plant OJSC (Kaliningrad), is advancing to the pre-launch position, Interfax-AVN reports citing the company's press secretary Sergei Mikhailov
The Admiral Essen will take place on the pre-release, where the lead ship of this series, the Admiral Grigorovich, which was launched on March 14, previously stood.
According to the pre-launch position, the frigate will be saturated with equipment and mechanisms and gradually prepare for launching. It is planned that this event will happen this fall.
As reported, the lead ship of this series, the TFR "Admiral Grigorovich", was laid at the 18 plant in December 2010, the following: "Admiral Essen" - 8 July 2011, "Admiral Makarov" - 29 February 2012, "Admiral Butakov "- July 12 2013," Admiral Istomin "- November 15 2013
At the same time, the official representative of the United Shipbuilding Corporation (USC), which includes Yantar, announced in the summer of 2013 about plans according to which another order for the construction of three frigates of this project would be placed at PSZ. There is still no contract for these ships, although a fundamental decision has already been made by the Ministry of Defense.
The frigates of this project are almost similar to those ships that were built on the "Yantar" for the Indian Navy.
PSZ "Yantar" specializes in the construction of warships and civilian vessels of various classes with launching weight up to 10 thousand tons, as well as in ship repair works. In total, the Yantar plant built more than 100 large and about 400 small civilian ships, repaired over 430 Navy ships and civilian ships.