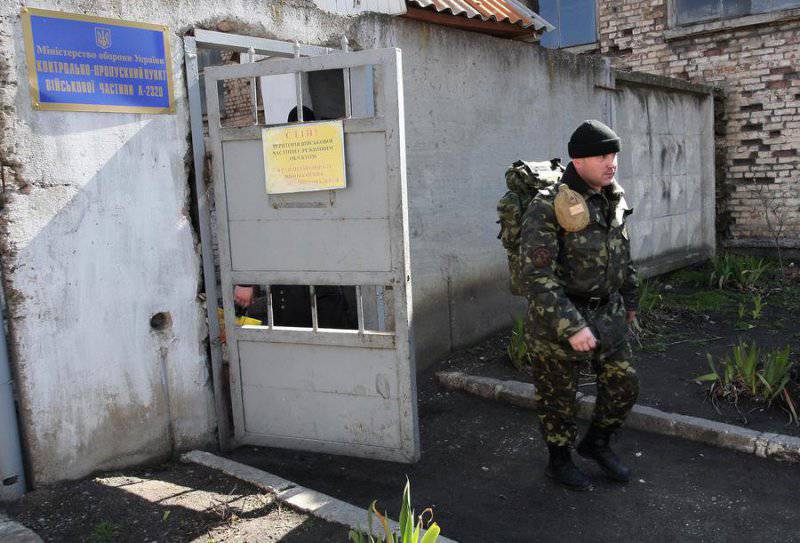 Vyacheslav Ponomarev, acting head of the city administration and commander of the Slavyansk self-defense battalion, said that the 25 Brigade of the Airborne Forces sided with the supporters of the federalization of Ukraine.
"Tonight we held talks with the military. They stated that they support the people's militia of Donbass, "ITAR-TASS quoted the words of the acting head of state. the head of the city administration and the commander of the self-defense battalion of Slavyansk Vyacheslav Ponomarev.
He also added that he does not have data on whether "airborne troops are ready to take an active part in hostilities", provided that Kiev begins to actively implement the plan of a special operation on the use of force.
"Yesterday, unknown persons fired machine guns into the car in which our supporters were traveling, they are in the hospital," said Ponomarev, talking about the situation in the region. According to him, the militants were in civilian clothes, they are currently looking for them.
Meetings of supporters of federalization since March are held in the east of Ukraine - in Donetsk, Kharkov and Lugansk, their members demand to hold referendums on the status of their regions. On Saturday, the protests spread to several cities in the Donetsk region - Slavyansk, Mariupol, Yenakiyevo, Kramatorsk and a number of small towns.