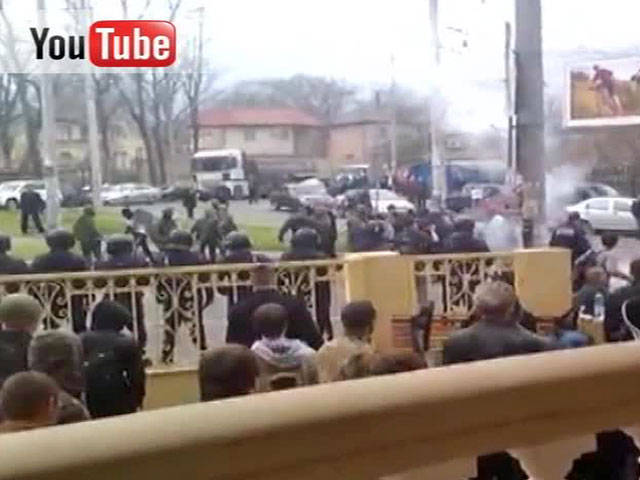 On Thursday, 10 of April, about a hundred euromaidans besieged the Odessa hotel, in which the presidential candidate Oleg Tsarev, previously beaten and filled with eggs, was not letting him leave the building.
Soon, pro-Russian activists approached the hotel and burned the flag of the Ukrainian Insurgent Army, reports Interfax. This was the reason for the fight between members of the opposing camps.
Separate fighters had to police, there are victims. During the scuffle, stones, batons, metal chains, tear gas were used, the Vesti FM radio reports.
As a result of the actions of law enforcement officers, Oleg Tsarev, who was threatened with violence by the Right Sector militants near the hotel, was able to get out of the building and leave the scene by car.
On the eve Oleg Tsarev was attacked in Nikolaev. He was beaten and pelted with eggs. It is worth noting that the next day his fate was partially repeated by another presidential candidate, Sergey Tigipko. The latter was the victim of Odessa egg-throwers.