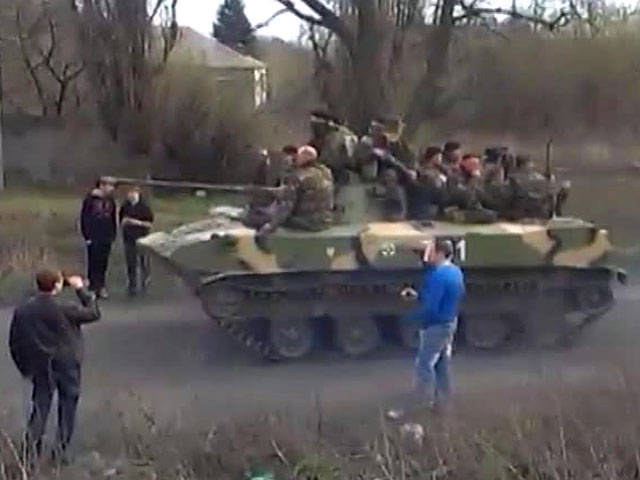 According to residents of the village of Dobropolye, Donetsk region, there, at the railway station, heavy equipment is being unloaded. The frames are visible columns of armored personnel carriers, which are moving in the direction of Donetsk.
On videotapes posted on one of the network resources by local residents, all-terrain vehicles, armored personnel carriers and anti-tank guns are visible. And yet - several hundred people in military uniform, reports the TV channel "Russia 24". In a conversation with the soldiers, eyewitnesses found out that these were units from Dnepropetrovsk, and they were going to the Luhansk region.
However, local residents doubt it. From Dobropolye to Lugansk - one hundred kilometers. But to Donetsk to set a hand. In the Ministry of Defense of Ukraine, where the correspondents of the TV channel "Russia 24" called, they confirmed the movement of vehicles, but assured them that they should not be worried. Say, these are teachings that are now going across the country.