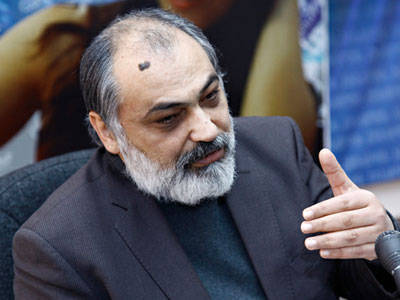 The latest events in Kesab are a continuation of the policy of genocide and ethnic cleansing carried out by Ottoman Turkey and Republican Turkey against the Armenian population. 8 reported this during a video link on the situation in the Armenian-populated Syrian city of Kesab, director of the Institute of Oriental Studies of the National Academy of Sciences of Armenia Ruben Safrastyan said, stressing that the world today is witnessing the next stage of de-armenization of the Middle East, which is being pursued by modern-day Turkey.
"Kessab was part of the Alexandrian Sandzak, who became part of Turkey before World War II. But the people of Kesab in the late thirties raised their protest voice, which was then heard. As a result of the intervention of the Pope of Rome, with the great support of Cardinal Aghajanyan, who It is known that he was of Armenian origin, Kesab was not part of Turkey. At the moment, Turkey is trying to complete the work that it started in the late thirties, "the scientist said.
According to Safrastyan, the Kesab events are preparations for the invasion. "The ethnic cleansing carried out in Kesab with the support of, I would even say, the tip of Turkey, is preparing the ground for territorial aggression against some regions of northern Syria. As he noted, in fact, this is the first step - preparation for annexation.
At the request of a REGNUM correspondent, Safrastyan also commented on the scandalous leak of information about secret talks between senior Turkish functionaries, in which Turkish Foreign Minister Ahmet Davutoglu, Turkish Foreign Minister Secretariat Feridun Sinirlioglu, Deputy Chief of the General Staff of the Turkish Armed Forces Yashar Güler and head of the Turkish National Intelligence (MIT) ) Hakan Fidan discussing what reason to create to attack Syria. "I drew attention to the key phrase that sounded in their conversation. The phrase was that" we have state traditions, from which we will not refuse ... we have the opportunity to continue government policies that have been pursued for centuries. "In fact, modern leadership Turkey deliberately continues the policy pursued by the Ottoman Empire. It is quite deliberate that Turkey will continue this policy, regardless of any leaks. It is an expansion policy in the Middle East, including the territorial one, "- summarized Safrastyan oval.
It should be noted that the Syrian Kesab region, located on the border with Turkey and populated predominantly by Armenians, has been attacked by militants fighting against Syrian President Bashar Assad since March 22. The Syrian authorities have assured that the army will do everything possible to restore peace in the area. According to Damascus, Turkey not only encouraged the militant attack on Kessab, but also provided them with heavy weapons. For security reasons, many Kesab Armenians (700 families) were transported to Latakia.