On the
Russian Ministry of Defense website
On Thursday, 3 April, a series of documents from the funds of the Central Archive of the Military Department, dedicated to the activities of nationalist organizations in Western Ukraine during the years of the Great Patriotic War, was published.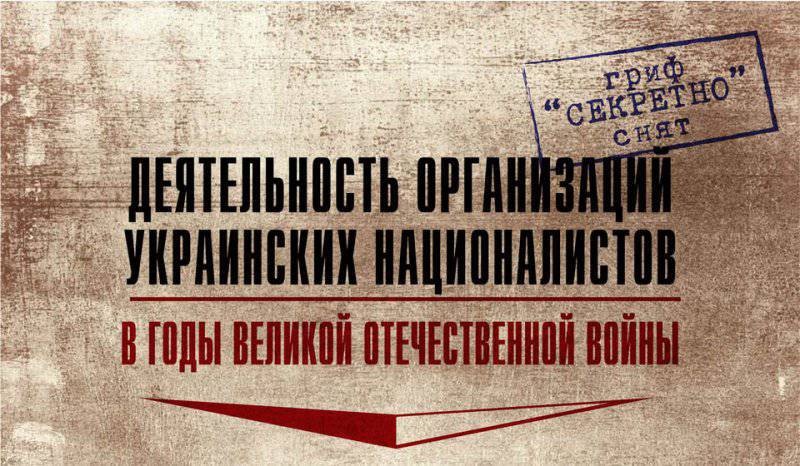 "In the proposed series - originals
historical
documents, which until now have remained secret and available only to a narrow circle of specialists, the ministry's press service said. - Among them - reports, explanatory notes and special messages of officials of the Red Army and leaders of the Ukrainian partisan movement, containing documentary evidence of the emergence and development of the nationalist movement in Ukraine, its partnership with the Nazis, the participation of nationalists in armed formations, the tactics of their armed struggle against the Red Army and carrying out repressions against the civilian population ".
In particular, the message of the head of the NKVD Lavrenti Beria to the head of the Main Political Department of the Red Army Lev Mehlis of January 19 1942 of the year "About German command attempts to create the Ukrainian army in Ukraine and the formation of punitive detachments of Ukrainian nationals and deserters" will cause undoubted interest to researchers.
Also among the archival documents presented evidence of execution by Ukrainian nationalists disguised in the form of Red Army, 115 residents of the village of Nova-Brykula, Strusovsky district, Ternopil region and gangster raid on Gorodnytsya district center in Zhytomyr region in 1944 year.
Special reports of the NKVD and intelligence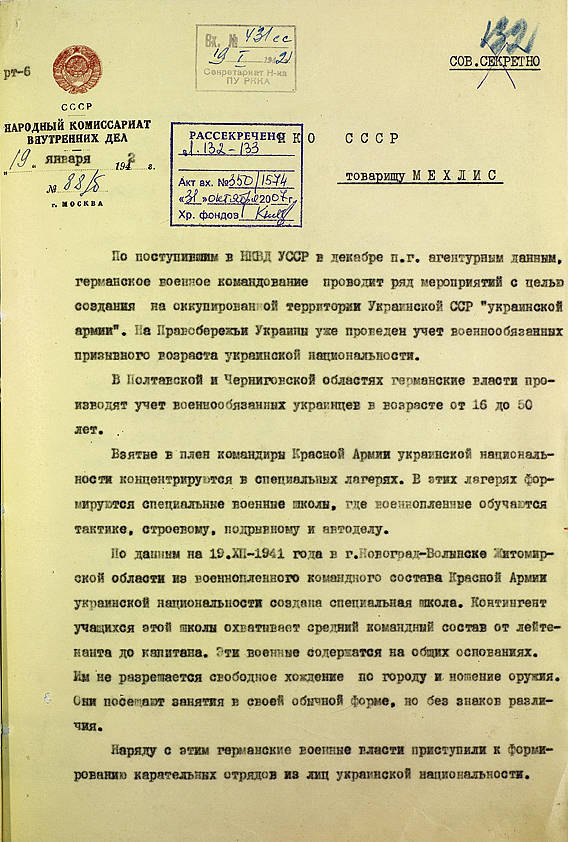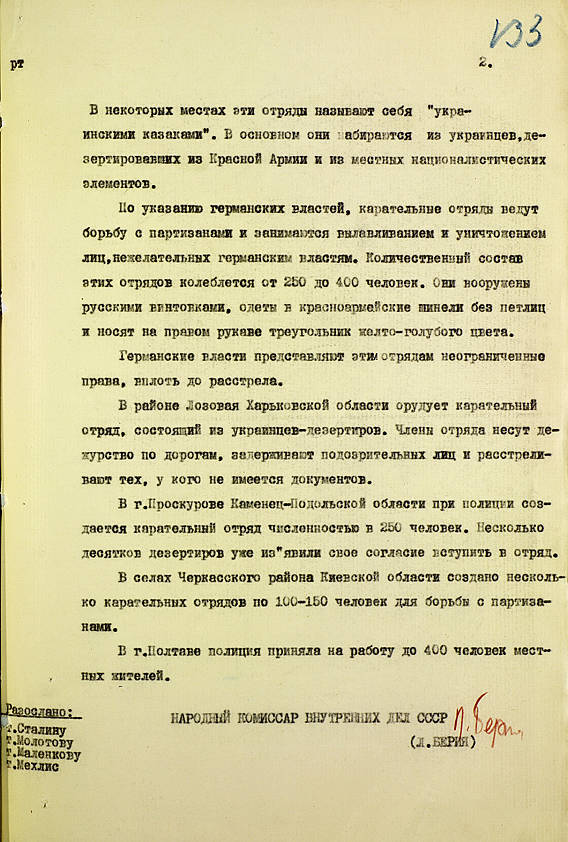 General correspondence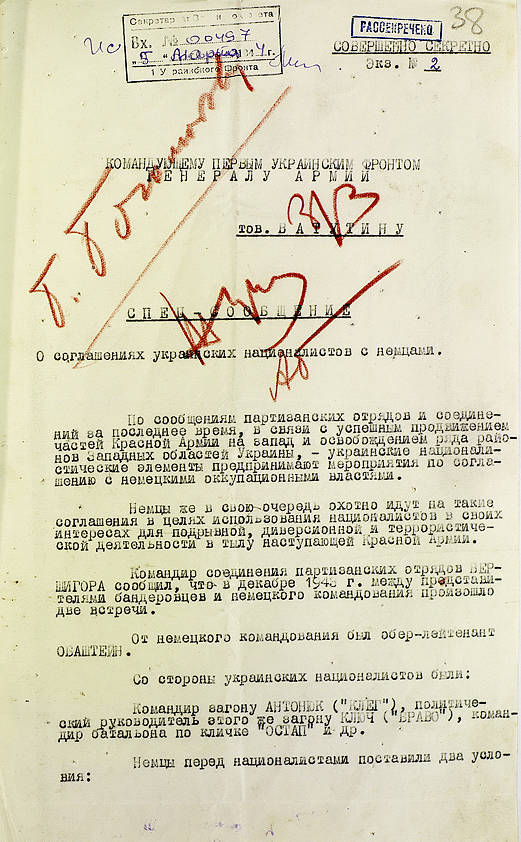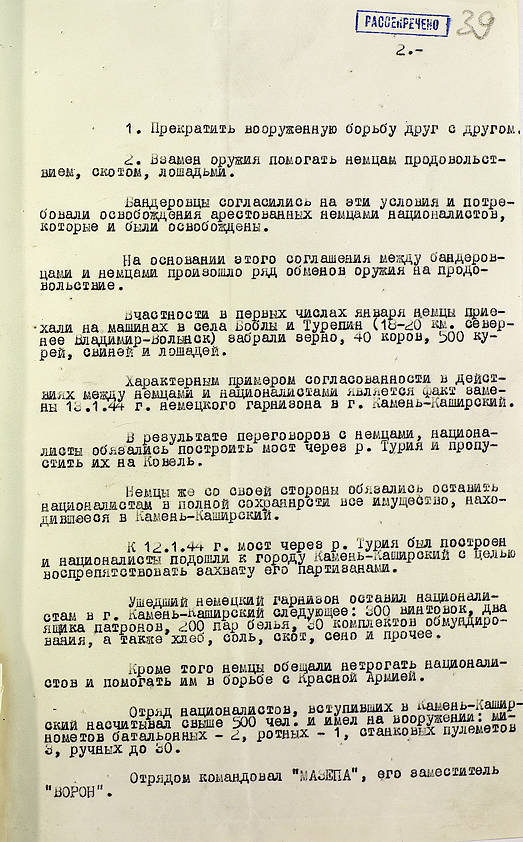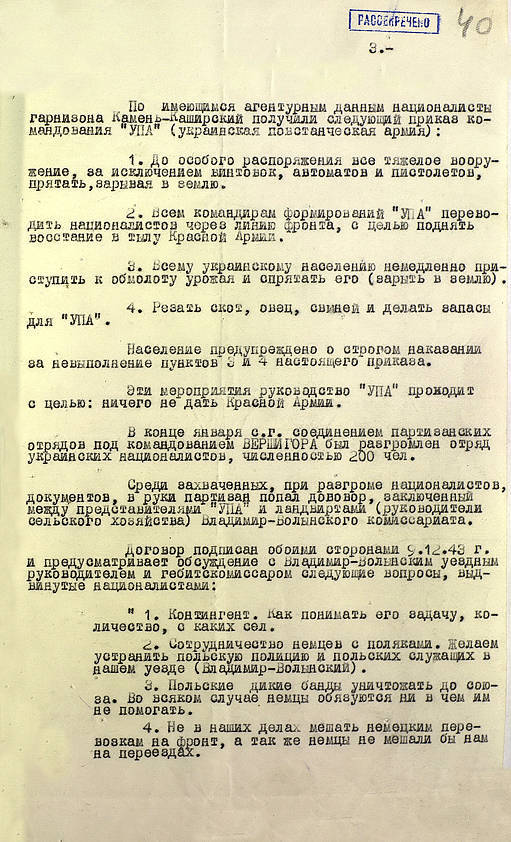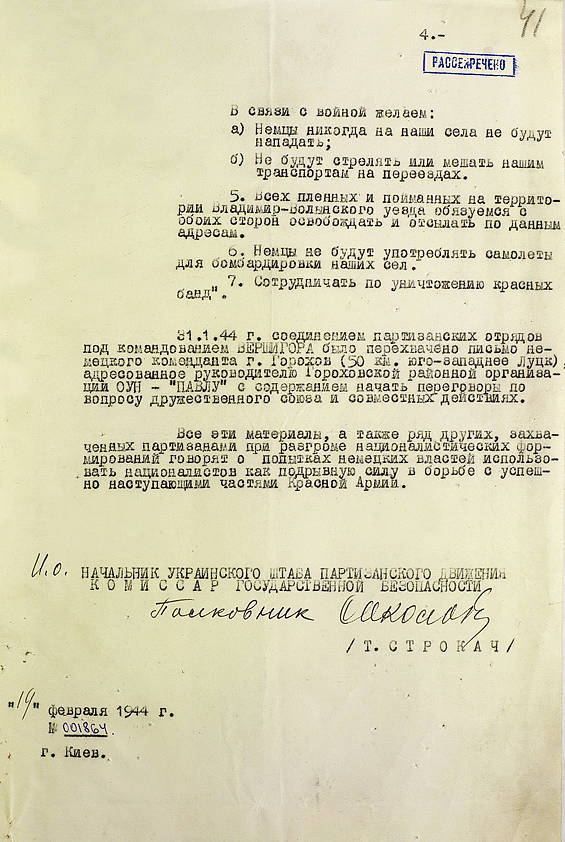 Acts of atrocities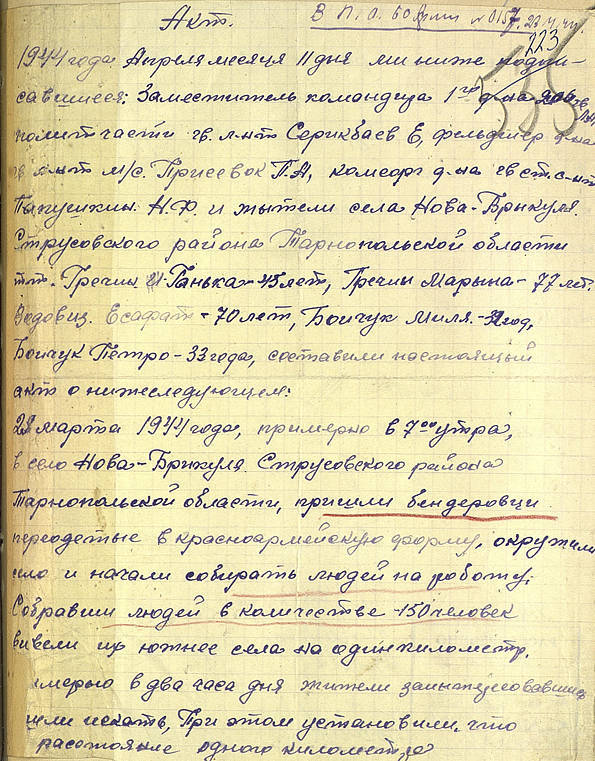 General correspondence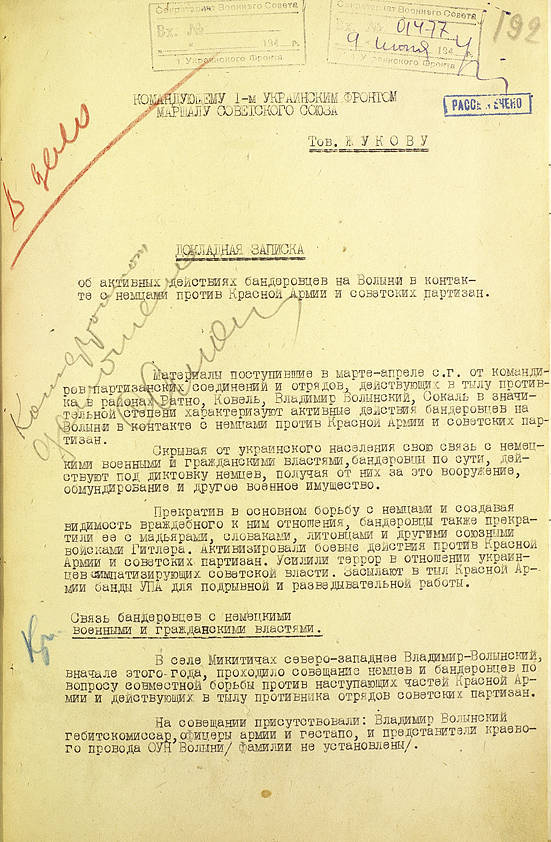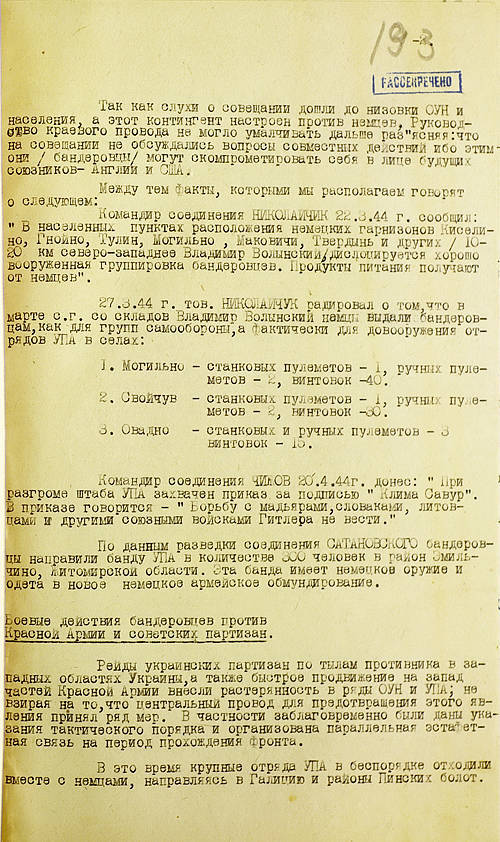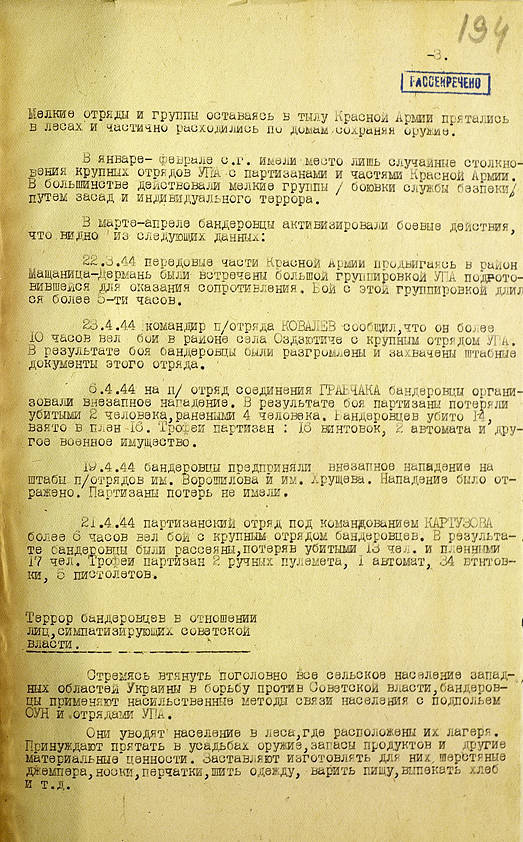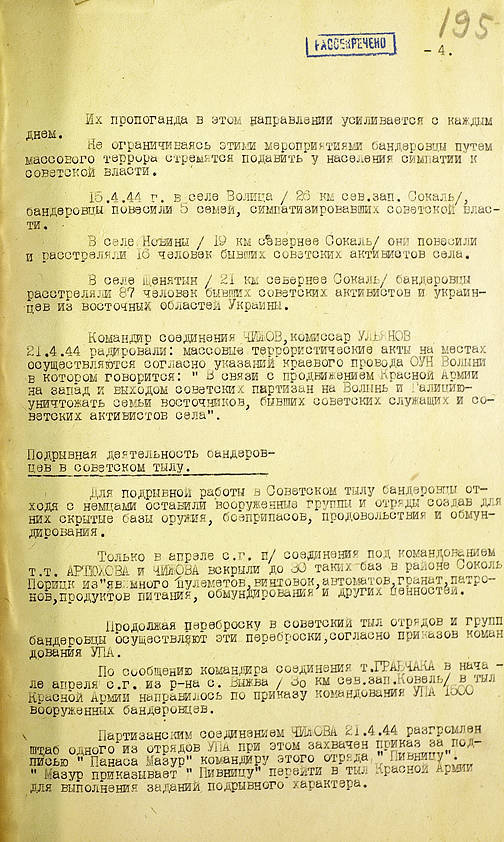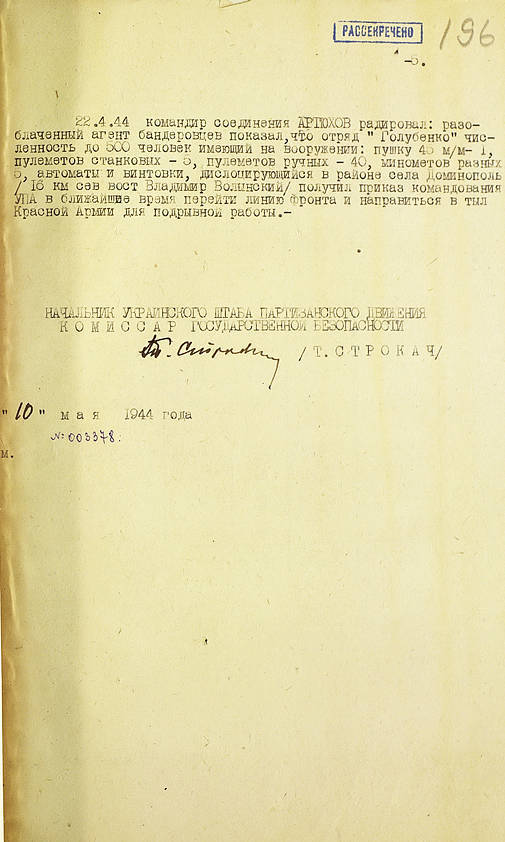 Reports of the Political Administration of the Kyiv VO