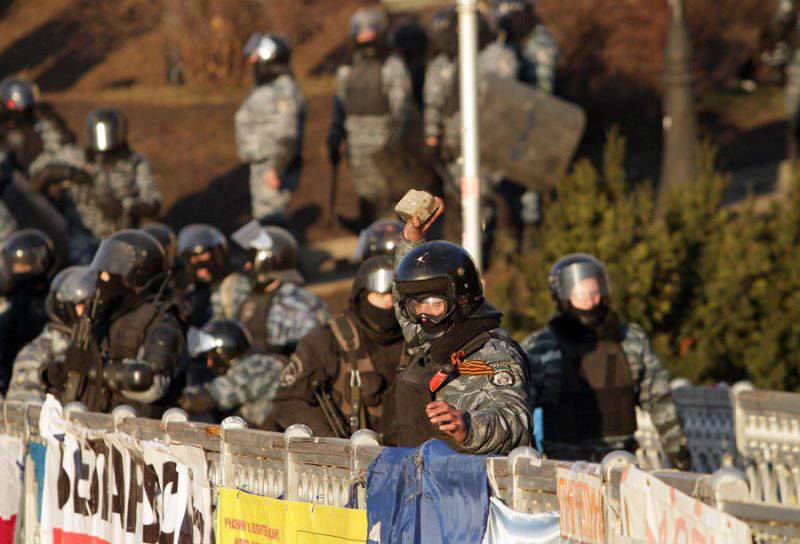 "Let's talk logically about what was happening on the Maidan: as you see, the" Berkut "stood and defended the interests of Yanukovych. The question is, why was the "Berkut" shooting at innocent citizens and causing a stir? I assure you that this "Berkut" is not involved, and this is another provocation of the current Ukrainian authorities ", - said Goncharov RIA News.
According to Goncharov, there is clear evidence that the "Golden Eagle" was shot first.
"The bullets that were found are of the 5,56 caliber, and this is the standard of NATO armed formations, in particular the M-16 rifle," he said.
Earlier, the Prosecutor General's Office of Ukraine announced the detention of the special forces "Berkut" by 12 on suspicion of shooting 18-20 in February 2014 in Kiev on Institutskaya Street.
February 22 in Ukraine there was a change of power, with signs of a coup d'état. The Verkhovna Rada dismissed President Viktor Yanukovych from power, changed the Constitution and called elections on May 25. Yanukovych said that he was forced to leave Ukraine under the threat of reprisal and remains legally elected head of state. Moscow believes that the legitimacy of the decisions of the Rada raises doubts.