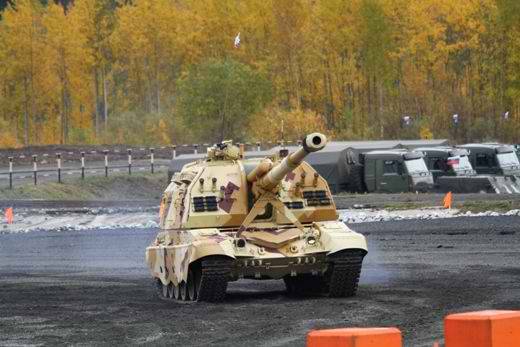 The jubilee parade in May 2015 is expected to be a triumph for the Russian military-industrial complex. For the first time, a new generation of equipment should pass through Red Square. This is about
tanks
and heavy infantry fighting vehicles on the unified platform "Armata", about the Joint Stock Company "Coalition SV", the BMP "Kurganets-25" and the armored personnel carrier "Boomerang", and other newest models.
If we talk about the 2014 parade of the year, then there will be military equipment on it, which was not previously demonstrated in Moscow. These are the newest self-propelled anti-tank complexes "Chrysanthemum", armored cars "Typhoon K", anti-aircraft missile systems Tor-M2U. According to some data, for the first time, the pavement of the main square of the country will be tested by a deeply modernized 152-mm self-propelled howitzer 2С19М2. Her show should be a real sensation.
Last fall, during the arms exhibition in Nizhny Tagil, the Herald of Mordovia was the first Russian media to talk about this combat vehicle.
Outwardly, this ACS is practically the same as the older versions of the Msta S. Everything is new - inside the car. As we already wrote, the 2C19М2 is equipped with a programmable set of loading mechanisms, with a modernized control system for guiding and fire. The driver's seat has received the necessary level of automation.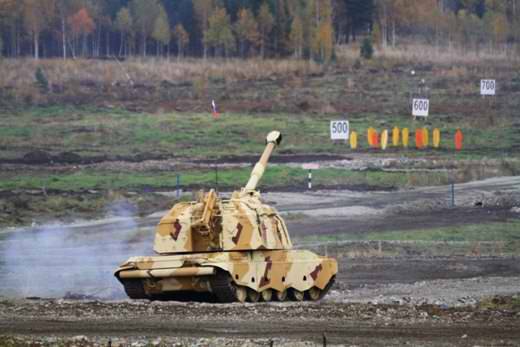 The upgraded ACS provided an increased (up to 10 rounds per minute) rate of fire, an anti-fire maneuver with autonomous determination of current coordinates. Equipment improved "Msty" can automatically calculate the installation for firing from closed positions. The automatic aiming of the gun and the restoration of the tip after the shot is carried out.
A "simultaneous fire raid" mode is provided in which the target is hit simultaneously by several projectiles fired from a single gun.
The weight of the ACS is 43,24 tons. Barrel length - 47 calibers. The maximum firing range is 29 km, including the Krasnopol controlled projectile, up to 20 km. Ammunition - 50 shells.
780-strong engine accelerates self-propelled gun to 60 km / h. Power reserve - more than 600 km.
As reported, in the current year will continue the flow of new self-propelled guns into service with artillery units of the Russian army.