The article is posted on the rights of information cooperation.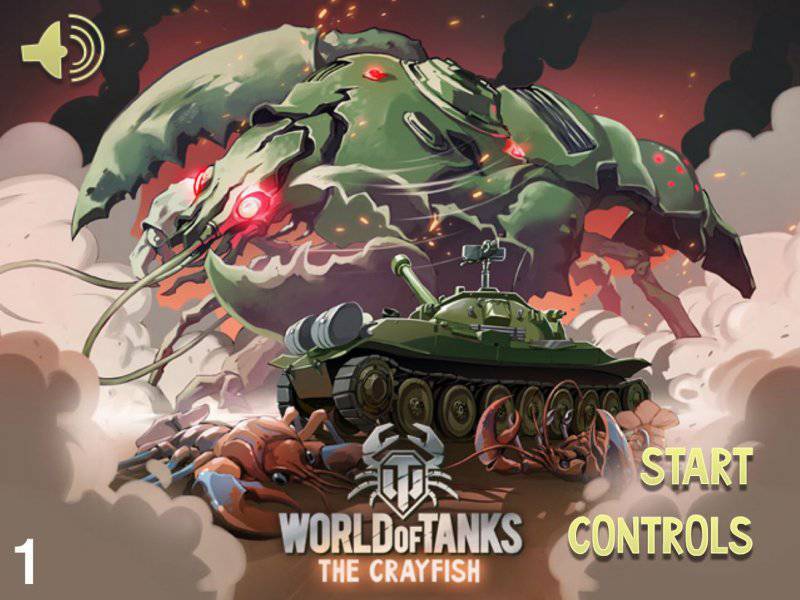 The new project of the company was created by the team of Chris Taylor.
1 April 2014 - Wargaming today announced the release of World of Tanks: The Crayfish, a free browser-based PvE slasher.
"World of Tanks: The Crayfish is the first project of a team within Wargaming," said Chris Taylor, general manager and creative director of Wargaming Seattle. "The game was being prepared in complete secrecy, and we look forward to receiving feedback from gamers."
World of Tanks: The Crayfish offers users to battle hordes of crayfish at ten difficulty levels. The release version of the project presents three types of arthropods: small, medium and large cancers. Each type is distinguished by its individual battle style, and the composition and size of the enemy team depends on the player's choice.
tank
and difficulty level.
"Recently they asked me why a company with three thousand employees so rarely releases new games, and what does Chris Taylor do," said the head of Wargaming, Victor Sour. "Actually, here is the answer to your questions."
In the future, the game will be a cooperative mode, allowing tankers to unite in platoons consisting of two people, and destroy the crayfish together.
Play World of Tanks: The Crayfish:
http://bit.ly/1js6Wji
# # #
About Wargaming
Wargaming is one of the world's largest publishers and developers in the free-to-play MMO market. The company was founded in 1998 year and during this time managed to develop and release more 15 projects. Wargaming is currently working on a military series of MMO games dedicated to mid-XX century tank, air and sea battles: World of Tanks, World of Warplanes and World of Warships. All three projects will become part of the unified MMO-universe of Wargaming.net (www.wargaming.net), which unites millions of players in the global wargamer community.
Read more on the website: www.wargaming.com