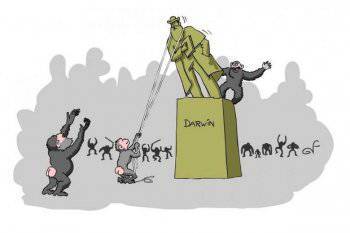 I would like to express my opinion on the events in Ukraine, but in a slightly different light. To do this, I propose to take for axiom a few statements:
- The United States is politically heterogeneous, Barack Obama and his team belong only to one of the political forces;
- collection "Gold of Scythians" exported to the United States;
- The European Union and the United States are competitors in politics and economics.
And you and I have the following alignment:
- The United States invested billions of dollars in a coup in Ukraine, but only the Scythian Gold collection is worth more than 5-6 times, which means that the United States has done a good business deal, which means they won;
- To squeeze out Russia from the gas market in Europe, Europe needs to be intimidated by the "Russian threat. And what do we see? Russia is annexing the Crimea to itself and in the eyes of Europe immediately becomes an aggressor who can blackmail the EU with gas supplies. What is Europe doing? Looking for other suppliers. And they are surprisingly quickly located, and guess who it is? Well, of course, the United States. Yes, right now they cannot deliver gas to Europe, but the question is put like this: we will do everything so that Russia does not blackmail you with gas for 3-5 years, and then we will give you ours. It means that here the USA won in Europe;
- what does the USA need? For the EU to be strong and compete for America or to continue to remain dependent?
Right, addicted. What can be done for this? Create a hotbed of tension in Europe. What do we see? Ukraine is ready to explode, the Ukrainians, who profess Nazism, will go to Europe. Ukraine will not be a market where Europe can sell its goods, but a hungry and uncontrollable wild field. And if we add to this the "heavily armed Russians", then Europe becomes an obedient and weak calf in front of the USA. So, here too, the USA won;
- well, as a bonus. Obama and his team careers go nowhere. He is replaced by brave Republican guys. And it seems to me that they will play in the same bundle with our president. And this is already a small plus for us - we are not a raw material power, we are participants of big politics.