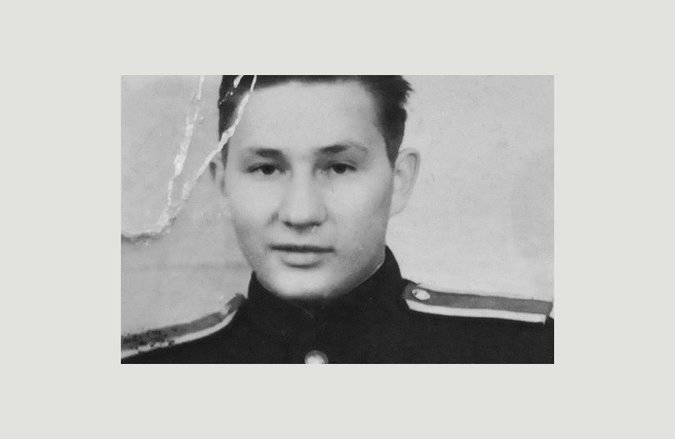 Employees of the Estonian Security Police (KAPO) identified the "enemy of the Estonian people" - Pavel Illarionovich Boytsov, an 88-year-old lieutenant colonel of the Soviet police who lives in Võru. The veteran, who gave many years of his life to the fight against crime, turned out to be himself suspected of "crimes against humanity."
The State Prosecutor's Office of the Republic of Estonia and KAPO initiated a criminal investigation against P. I. Boitsov on the fact of his participation in operations to eliminate a bandit in post-war Estonia. Estonian law enforcement officials claim that from August 1945 of the year to June 1946, the suspect was involved in "attacks on the civilian population, as well as interrogations of people and other legal proceedings related to the surveillance of the civilian population". In a press release, KaPo states that the purpose of such operations was to "take away from these persons the right to life and a fair trial."
In accordance with the charges against the veteran, Pavel Boytsov worked in the anti-bandit department in the Võrumaa branch of the Ministry of Internal Affairs of the Estonian SSR. In the KAPo argue that the task of this unit was to fight "with the so-called. political banditry, or with armed resistance to the Soviet occupation, and with the assistants of this movement. "
Kapo notes that civilians took part in the "resistance movement" (they were called "forest brothers"), who "hid from repressions of the occupation authorities and resisted the occupation authorities, in accordance with their political convictions".
"In order to fulfill their duties, the operational groups consisting of employees of the anti-banditry department and soldiers of the fighter battalions organized armed attacks on the" forest brothers "in order to eliminate banditry," reported Kapo, Delfi.ee reports.
Is this not a reason for Russia to demonstrate that its priorities have changed and she still really began to defend her compatriots. Well, at least those old men who, on the orders of the Soviet command, performed their duty honestly, destroying the Baltic Russophobic and Nazi scum, whose descendants, having seized power in Estonia, are cruelly avenging these already helpless and defenseless old men.
Russia, stop the political persecution of our grandfathers in the Baltic! You did not defend Mary, Heino Laus, Vladimir Kaze, Victor Martinson, August Kolk, Albert Kolg, Rudolf Sissak, Peter Sour and Stepan Nikeev. But in the light of the reunification with the Crimea and the recent events connected with it, maybe the Russian Federation will at least once intervene in the trials of our veterans in the Baltic and save us from the unfair trial, shame and persecution of at least Pavel Illitonovich Boytsov?