Before the vote in the UN General Assembly on the resolution on Ukraine, the country was subjected to enormous pressure from the West, but the results of the vote prove the groundlessness of statements about Russia's international isolation, said Russia's permanent representative to the UN, Vitaly Churkin.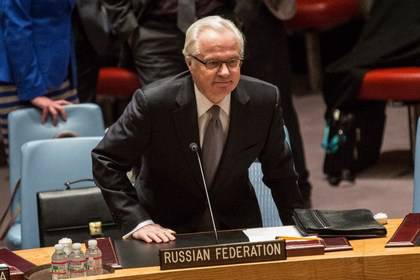 "Very many countries complained that they are under tremendous pressure from the Western powers in order for them to vote in support of this resolution," he said, ITAR-TASS reports.
"The result is quite good for us, we won a moral and political victory. Of course, there can already be no talk of isolating Russia in this situation, "he noted.
Churkin had previously stated at a meeting of the organization that Moscow opposes the draft resolution of the General Assembly. And Russian Deputy Foreign Minister Gennady Gatilov regarded the resolution as anti-Russian, as an attempt to distort the essence of the Ukrainian events, reports vz.ru.
The UN General Assembly adopted a resolution on the territorial integrity of Ukraine. The resolution, in particular, states that the referendum held in the republic has no legal force and cannot be the basis for changing the status of the Crimea and Sevastopol.