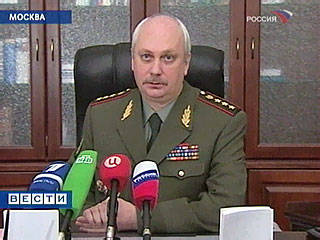 In secondary schools in Russia, it is necessary to revive the initial military training (NVP), says chief military prosecutor Sergei Fridinsky.
"In my opinion, elementary military training should at least be returned to school and then be engaged in it at all other stages," he said, speaking at a meeting of the public council at the Russian Defense Ministry, Interfax reports.
According to Fridinsky, the patriotic and ideological upbringing of young people should be dealt with even before they join the army. After 18 years, when they come to the military service, these are already accomplished, capable people who should be responsible for their actions, the chief military prosecutor is sure.
He also stressed the importance of the educational work that the officers do. A comprehensive program has already been developed related to the appropriate training of officers in military high schools, which also takes into account work in multinational teams. According to Fridinsky, both the society and the army should be jointly involved in the education of young people.