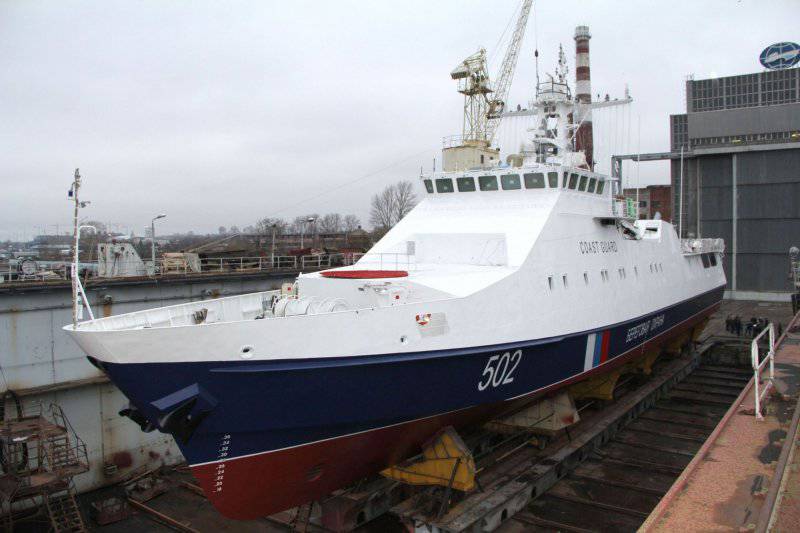 OJSC Shipbuilding Company Almaz plans to deliver this order in October 2014 of the year almost a year earlier than the deadline set in the State Contract.
The border guard patrol ship of the 22460 project was designed by the Northern Design Bureau (St. Petersburg) and is designed to protect the state border and the territorial sea, as well as to combat terrorism and piracy. The ship's displacement is 630 tons, its speed is 30 knots, cruising range is 3500 miles, autonomy is 30 days, length is 62,5 meters. The ship is equipped with the most modern means of navigation and communications, has a helicopter on board, and a ship control automation system.
Currently Shipbuilding Company Almaz OJSC continues building a series of 22460 project ships, head No. 506, 507, 508 for the Border Guard Service of the Federal Security Service of Russia, and is also building a series of nine units of 35-150 sea-going floating tons for the Defense Ministry Russian Federation.