The 20th century can be called the turning point in stories the whole of the Russian state. The country then faced many unresolved issues: a tense international situation, an abundance of domestic problems (lack of established working legislation, an acute shortage of land, a lag in the development of the industrial sector of the economy). All this at times raised the society to revolt against the whole state. Nevertheless, despite the weighty political problems in the country, attention was paid to culture and etiquette. Decorative decorations of buildings and pavement tiles on the cobbled streets of the northern capital pleased the residents with their beauty. At the beginning of the 20th century, the changes affected the appearance of the soldiers of the Russian army and officers. What were they?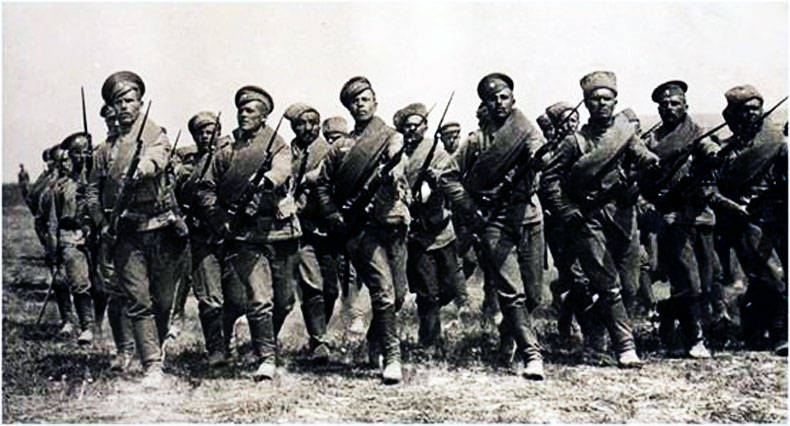 Innovations of Nicholas II
Nicholas II was a fan of military art and adored military uniform. Everyone knows many pictures of the king in the parade uniform. Perhaps this is why the sovereign did not bypass the "reform" of the soldier's uniform.
We single out a few nuances with which the last king of the Romanov dynasty adorned his military uniform:
Exclusively in all ranks, even the lowest ones, visors were added to the caps.
The officers were given galloid shoulder shoulder belt, which replaced the simple leather, introduced by Alexander II.
In the southern troops ceremonial headdress was canceled. He was replaced by a usual cap with a small metal coat of arms.
The officer's uniform has now become double-breasted with a colored fabric edging. He was pritalen.
In the cavalry troops, each regiment was assigned its own color (blue, white and red). Peaks caps stopped painting in color. Instead, stained crown.
In the auxiliary and special forces, they wore an infantry uniform.
The appearance of military uniforms changed throughout the history of the army. This was associated with general changes in fashion trends, as well as with the desire to make soldier clothes comfortable for combat.