Yury Kovalchuk gave an exclusive interview to "News of the Week" - one of those who appeared on the sanctions lists of the West, doctor of physical and mathematical sciences, laureate of the USSR State Prize, a man who is often quoted in absentia, but who rarely appears in public space.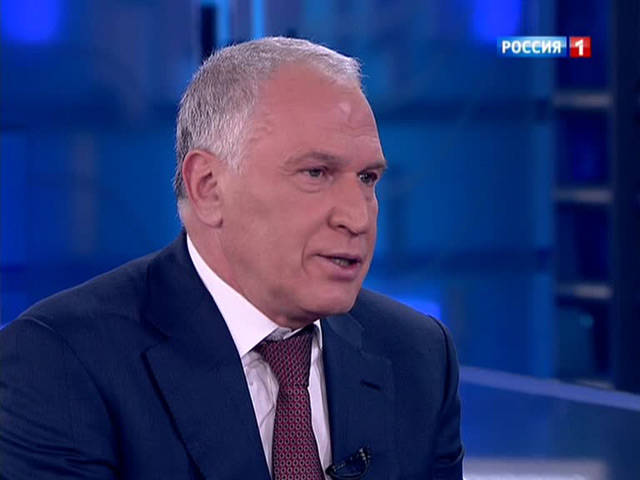 - Yuri Valentinovich, how did these sanctions affect you?
- Thank you for the opportunity of this interview. I first want to make two remarks on sanctions in general. Pay attention, it was a question of point sanctions.
- personal?
- Yes. So far, only the United States of America has imposed sanctions on me. I do not know about you.
- I - only the European Union.
- So, together we are - banned everywhere. In fact, I do not have any dependence on any sanctions imposed there. What happens ultimately? Sanctions imposed on the bank "Russia", lead to ...
- Putin opened his account there, transferred his salary there?
- Exactly.
- And what happened to the bank after that?
- Imagine a situation that some bank has some problems. What happens to this bank the next day? Yes, it takes out everything. In the morning everyone was ready for the fact that half of the bank would simply be taken out. The bank had journalists on duty to take everything off. But they trampled forty minutes and left. And when in the afternoon they announced that Putin was opening a bank account, the bank was inundated with people. And they came completely different people - famous and simple.
- Why did they come there?
- They came to open an account in the bank "Russia". They told me that the bank was inundated with letters. For example, there is a letter from one military. This is very remarkable. He wants to transfer his monthly salary "to the fund of Russia". Russia is written as a country. But he turned to the bank. An elderly poor woman came in and collected all her savings to open a bank account.
- It costs a lot. This is the most important support.
- Yes. For a bank with 15 billions of dollars in assets, this elderly woman financially means nothing. But the fact is that it costs more than any financial investments. There is a "Putin factor". And he is unconditional. The fact is that people intuitively feel on which side of the barricade the business is located. In scientific language, this is called "nationally oriented elites." You have to decide for yourself where your family is, where your home is. No, I do not mind the fact that you can have an apartment abroad or a villa on the Cote d'Azur, for God's sake. The question is, where is the house? And a house is not only money, where your family is, where your children study, where they work and what sports team you sponsor. The fact is that business is different. One can hold a serious team, the club of the Higher League, and the other - a yard. It does not matter. The question is, where is this team located - here or outside your country? And in this sense, if you want to shape the attitude of society to business, then you must decide on this issue.
- What did happen in Ukraine? Business did not consider this country his?
- I am a small specialist to discuss the whole range of processes that are taking place in Ukraine, but as for business, I can say. Ukraine failed to create a nationally-oriented business, so for many businessmen Ukraine is a place for earning profits, it is not a home. If it was a house for them, I mean the big business of Ukraine, they would never have arranged what is happening there now, because no one would arrange such things in their home. This is not to be discussed. We need to understand our own priorities, which we put at the forefront in economic development. How will we develop? Which partners will we choose? How will we protect the interests of our own economy in these processes? This is a reason for serious understanding of the overall development strategy not only for the economy, but for the country as a whole. We must give ourselves the answer, to what degree are we ready to integrate into a different value structure, and to what extent does it suit us? You excuse me for maybe a bad example. But imagine that you decided to improve your living conditions and you picked up a great apartment in a new house. And you came to the cooperative, looked: European-quality repair, excellent toilet bowls - I like everything. But when you sign a contract, you were told that you, for example, cannot criticize the director of this cooperative, cannot be friends with your neighbor on the left. In this case, I think it is worth considering whether to sit on this expensive toilet and be afraid to criticize the director or not to be friends with a neighbor you like. But for this you need to understand. And in this sense, everything that is happening now provides a basis both for society, and for business, and for the state as a whole, to seriously take care of ourselves.