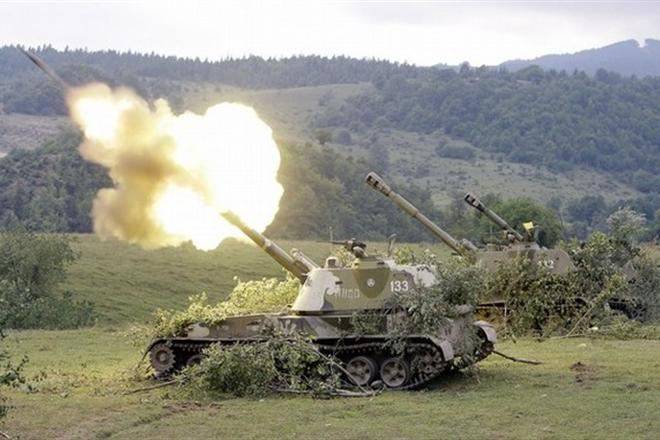 During the exercise in a certain area of ​​the Kherson region during the change of firing position there was a fire of a self-propelled howitzer 2С19 of one of the military units of the Armed Forces of Ukraine, the press service of the Ministry of Defense of Ukraine reports.
"The crew of the self-propelled howitzer tried to extinguish the fire on its own, but the measures taken by the servicemen did not produce results, the detonation of the ammunition occurred," the department said.
Four crew members were urgently evacuated to a safe place. The search for another crew member continues.
As a result of the fire, three crew members of the combat vehicle received burns to their hands and faces and were taken to one of the district hospitals of the Kherson region, where they were provided with the necessary medical assistance. The state of health of servicemen is satisfactory.
A demining team is working at the scene to organize and carry out activities to search for ammunition scattered by the explosion and the subsequent evacuation of the vehicle.
Appointed official investigation.