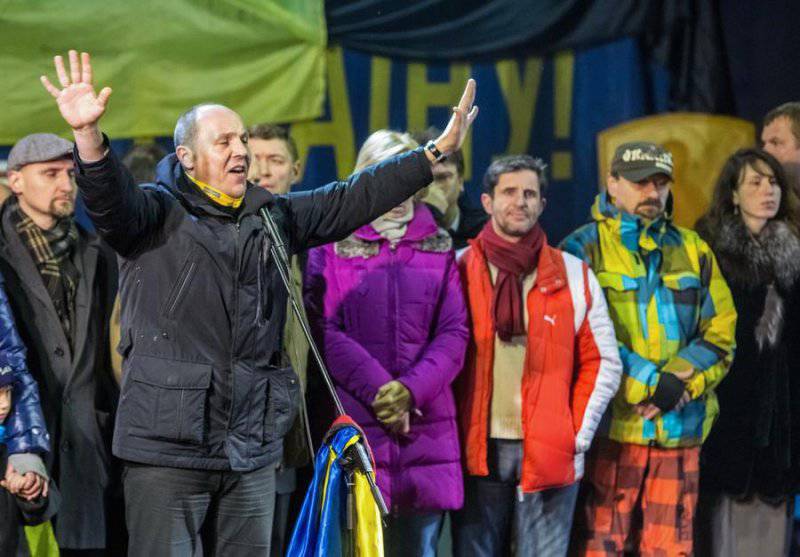 In the near future, the bill approved by the Secretary of the National Security and Defense Council Andrei Parubiy is planned to be submitted to the Verkhovna Rada, the agency said. According to the document, March 8 and May 1 will no longer be a weekend, along with May 9 - "the victory holiday of the Bolshevik invaders".
The end of the Second World War in Europe, the new authorities of Ukraine want to make a mourning Day of Remembrance for the victims of the Soviet occupation and install it on May 8, by analogy with Europe.
"February twentieth may be the Day of Freedom - in honor of the heroes of Maidan and in memory of the feat of the Heavenly Hundred. The Day of the Ukrainian Army is scheduled for July 8 - the day of the Konotop battle. On June 30th, it is proposed to celebrate the Day of Restoration of Ukrainian Statehood - in honor of the proclamation of the Ukrainian State by Stepan Bandera and his supporters in Lviv in 1941, "said a source in the Ukrainian department.
In this case, church holidays, by analogy with Europe, are proposed to be celebrated according to the Gregorian calendar. As noted by the source RIA News, the number of days off per year will remain unchanged. Only their calendar days will change.
Recall that the political crisis in Ukraine erupted in late November last year, after the Cabinet announced the suspension of the process of European integration. Mass events called "euromaidan" took place throughout Ukraine. In January, they resulted in radical clashes with law enforcement agencies. February 18 during street riots killed about 100 people and injured more than a thousand.
The agreement to resolve the conflict was signed on February 21 between Viktor Yanukovych and the opposition leaders. The document was also signed by the foreign ministers of Germany, Poland and France. However, the very next day, bypassing the agreements, the Verkhovna Rada removed Yanukovych from power, changed the Constitution, and appointed a new presidential election for 25 in May.