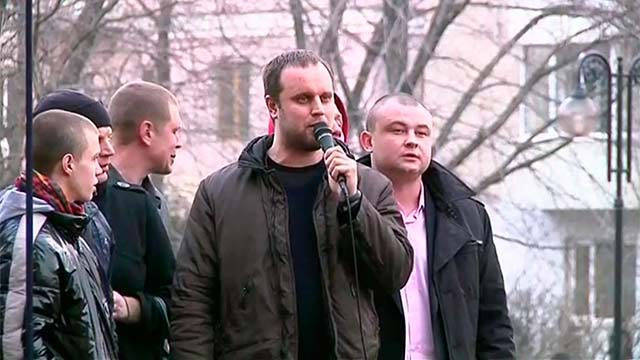 I propose to those who are guarding Pavel Gubarev: take the plunge and free Pavel Gubarev!
What is happening in Ukraine now is the formation of a fascist state. States, the wreckage of which will bury and Yarosh, and Tyagnibok, and Yatsenyuk. Of
stories
it is known that such states do not live long. They are destroyed either from the outside or from the inside.
Therefore, I, a simple Russian citizen, appeal to the leaders of the opposition in Ukraine: GIVE FREEDOM GUBAREV! Give him the opportunity to leave the martyr and take the east of Ukraine with him to a separate state!
This will allow you to save face in world politics. You will probably get money from the West. Minus is small: you get rid of those citizens who consider you fascists. As a result, you can probably build a state in which you will be leaders.
When the world became bipolar, you had to choose your side. We know what this side is.
All western Ukraine will support you.
Free Gubarev! This way you save yourself and your political weight. Let the east of Ukraine leave you, but you will become the leaders of a single country! Believe me, then the whole Western world will have to invest in you, because you will become the face of the West. You will become subjects of world politics, and perhaps B. Obama and A. Merkel will come to you for consultations!