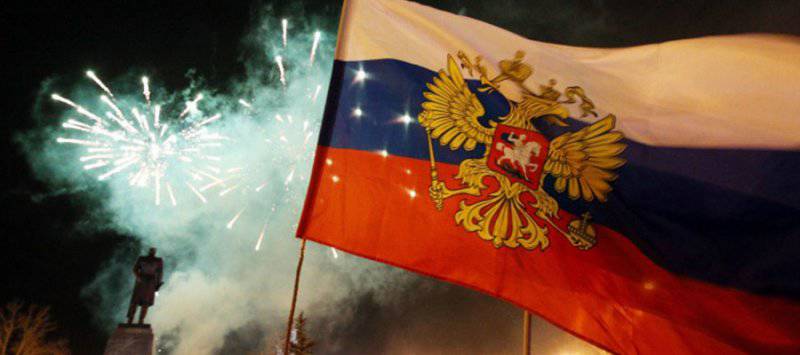 Great day. Moscow, Simferopol and Sevastopol saluted.
Ended another era in
stories
. And then the next one started.
The third defense of Sevastopol is over. And ended the same way as the previous two. Yes, it was difficult. Yes, we retreated. So it was in the first two campaigns. But we are back. It is also victorious.
Crimea is free. Free from the prospect of being finally and irrevocably alien land. Live according to foreign laws, speak a foreign language.
Sevastopol, the last line of defense. So the city did not surrender, which gave impetus to the whole Crimea. "Progeny as an example." It is inscribed on one of the many monuments of Sevastopol. We will long remember this example. An example of valor, duty and faith in their homeland. I am very glad that the Fatherland has not abandoned its sons and daughters.
I heartily congratulate all the Crimeans who have returned home. After so many years of waiting and separation.
We still have a lot to do. All of us. Restore, raise, build. And it is not only about the Crimea. Crimea is a signal. Signal to each of us. We are a great nation. We are a community of great nations inhabiting a great country whose name is Russia.
We began to fear. We began to hate those who wanted to see us as their slaves and raw materials appendages. Our unanimity, our support of the government and the President made it possible to accomplish what in the recent past seemed impossible - to return our historical homeland to our compatriots.
So let us continue to be united and adamant in protecting the interests of our great country. On fear to all those who wish to reverse. For only in unity is our strength.