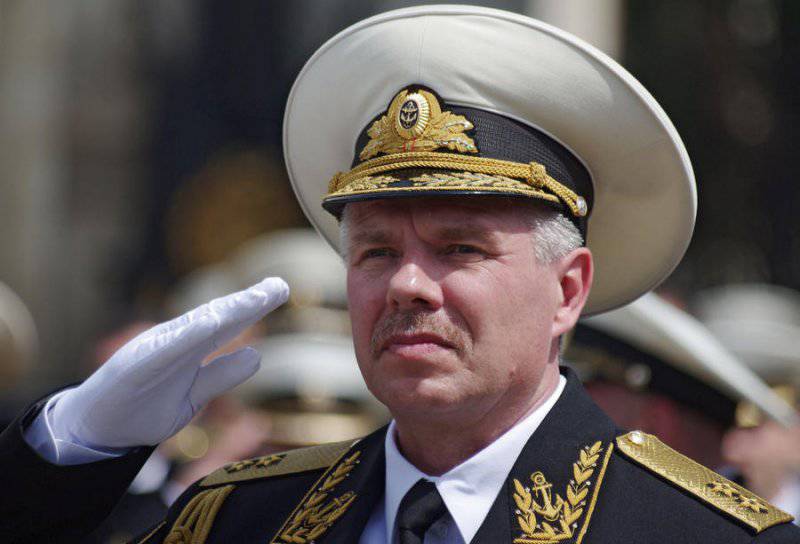 Commander of the Black Sea
fleet
Russian Vice Admiral Alexander Vitko arrived at the headquarters of the Ukrainian Navy to negotiate with the Commander of the Ukrainian Navy, Vice Admiral Sergey Gaiduk. On the morning of March 19, a rally near the headquarters building developed into an assault on a military unit.
As the ITAR-TASS correspondent reports from the scene, March 19 in 08: 00 local time, a rally began at the headquarters building, several hundred of whose participants entered the military unit.
Ukrainian flags on flagpoles under the anthem of Russia and applause Sevastopol changed to State and St. Andrew's flags.
On the facade of the headquarters building it is written in large letters: "The naval forces of Ukraine are against fascism! We are for peace! " Violence against the military did not apply, reports the agency.
Meanwhile, Sevastopol continue to urge the Ukrainian military to leave the part, there are heated discussions, turning into fights. The ambulance carriage is called, Interfax reports.