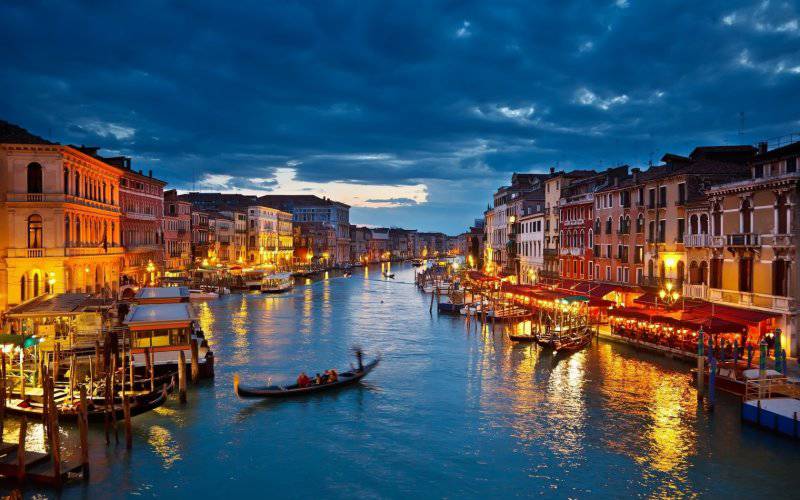 The Italian region of Veneto intends to secede from Italy and these days it is holding a corresponding referendum. However, Rome is in no hurry to give its consent. Details in the report correspondent RT Irina Galushko.
Veneto is the fifth largest region in the country. About 5 million people live in it. Its capital - Venice - ranks first among the most popular tourist destinations. Every year around 14 million tourists visit it. In addition, it is one of the richest regions of Italy: it accounts for 10% of the country's GDP.
Residents of Veneto believe that they have the absolute right to independence. According to them, they do not want to submit to Rome as the administrative center. They consider that it is simply dishonest when the money they earn goes to Rome, in accordance with Italian law. If Veneto manages to secede from Italy, he will also be able to abandon the euro, withdraw from the EU and NATO.
It seems that no one in Europe knows about the referendum, which is currently being held in Venice. But such events do not occur spontaneously. On the contrary, the idea of ​​separating from Italy has been in the air in this region for several decades. For the past few years, the activities around the referendum have been especially active.
However, EU residents and European authorities do not recognize its legitimacy. For this reason, they decided to ignore it as something of no value. AT
the news
practically nothing is said about this referendum, unlike, of course, the Crimean one. Some believe that if the secession takes place and the Veneto gains independence, at least in our own eyes, we will no longer see Europe in its former guise.