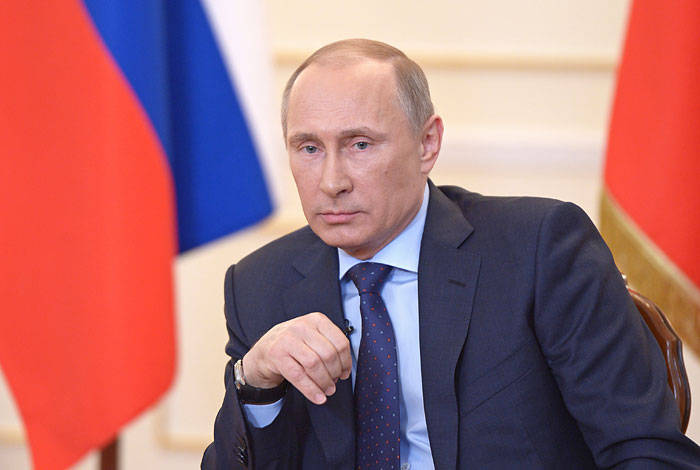 Russian President Vladimir Putin on Tuesday will deliver an extraordinary message to the Federal Assembly of the Russian Federation, which will be devoted to the situation around the Crimea, First Deputy Speaker of the State Duma of the Communist Party faction Ivan Melnikov said on Monday.
"The president's address with a message on Crimea is scheduled for 15 hours," Melnikov told Interfax after the end of the Duma Council.
According to the Communist Party deputy Andrei Andreev, the plenary session of the chamber on Tuesday will be held from 10: 00 Moscow time before lunch. After that, the deputies will go to the St. George Hall of the Kremlin, where Putin will read out his special appeal to parliamentarians.
Next Friday, the State Duma plans to immediately consider all the bills necessary for the Crimea to become part of the Russian Federation, said Sergei Neverov, the State Duma's Deputy Speaker.
"We assume that 21 numbers at the plenary session we will discuss those necessary bills that should decide the procedure for joining the Republic of Crimea to the Russian Federation," the deputy chairman of the State Duma said live on the Russia 24 channel.
He stressed that "this procedure will be carried out fairly quickly due to the fact that this is a priority in the legislative activities of the State Duma."
When asked whether the necessary bills are already prepared, the deputy from United Russia noted that "the process requires additional legislative decisions that will be considered by the State Duma as a matter of priority."
On Tuesday, the State Duma itself plans to adopt a statement "On the situation in Crimea". "This is a strategic document preceding the legislative registration of the reunification of Crimea with Russia," Leonid Slutsky, head of the Duma committee on CIS affairs, Eurasian integration and relations with compatriots, told reporters on Monday.
On Sunday, a referendum on the status of an autonomous republic was held in Crimea. According to the results of processing 100% of ballots, 96,77% of voters voted for joining Russia. The overall turnout in the referendum exceeded 83%.