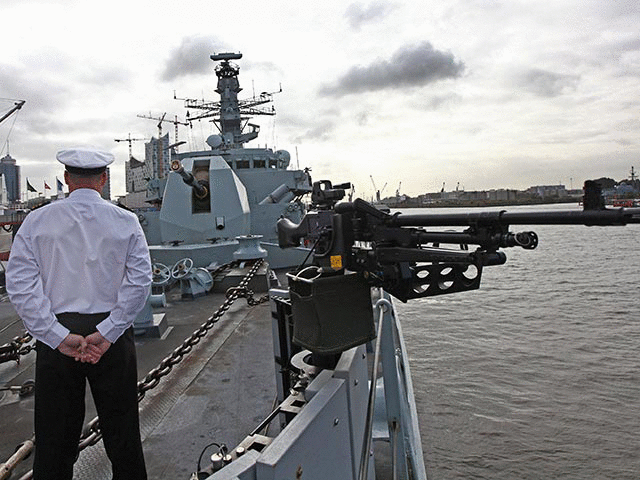 The next exercise of the British naval
fleet
almost turned into a tragedy. An emergency occurred during maneuvers on the HMS Argyll warship. The sailors accidentally fired a 45-pound torpedo in the direction of the shipyard. As a result of the incident, only by a miracle no one died. The fact is that in the torpedo at that moment there was no warhead, the British press writes.
The press service of the Royal Navy confirmed the incident. "We confirm that the incident occurred aboard the warship HMS Argyll when the ship was docked at the Plymouth naval base. During the exercise, an unloaded torpedo was launched in the direction of the shipyard. As a result, no one was injured," service edition of The Telegraph.
The Daily Mail said that the incident occurred at the time when Argyll was conducting a system check. A projectile fired randomly flew about 200 meters and crashed into a metal container in which nuclear fuel was stored to refuel nuclear submarines.
Whether the submarines themselves were in the dock at that moment is unknown. The British military left this question of journalists unanswered.
As a result of the incident no one died. The military and the witnesses of the incident got off with a slight fright. Nevertheless, the exercises were suspended. In fact, an emergency investigation is being conducted, during which the causes of the incident are to be established.
Note that the HMS Argyll - the oldest ship that is in service with the British fleet. He was launched in 1989 year. In 2009, it was repaired, which cost the British treasury 20 million pounds.
With this money the ship was equipped with the latest equipment. Now Argyll has anti-aircraft missiles, spear launchers, 4,5-inch guns and two 12,75-inch torpedo tubes Sting Ray.
The Argyll incident is not the first such incident in the United Kingdom. In early March, a shell was fired on a plain in Salisbury, where seafarers often train from a base in Plymouth, which deviated significantly from the course and didn't explode in one of the nearby villages.