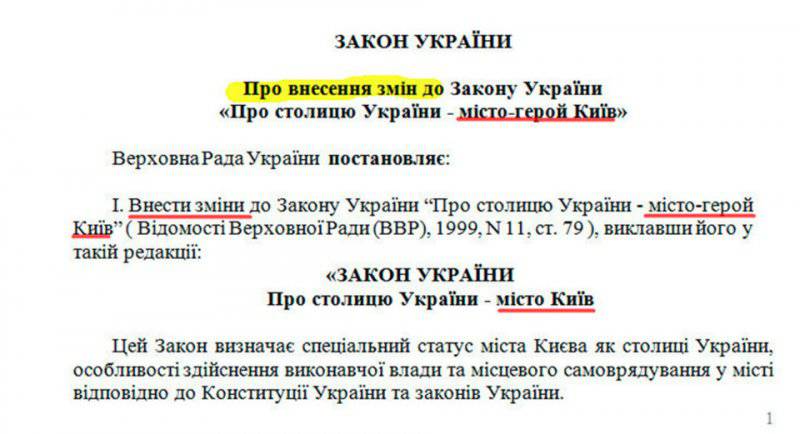 Deputies from the Batkivshchyna Party, Vladimir Polochaninov and Andrei Pavelko, introduced to the parliament a bill that deprived Kiev of the status of a hero-city. Thus, the city in the near future may simply become the capital of Ukraine.
The bill directly about depriving Kiev of honorary status does not say anything. The document proposes only to replace the current wording "About the capital of Ukraine, the hero-city of Kiev" with the simplified "About the capital of Ukraine, Kiev".
For the rest, the new bill on the status of the Ukrainian capital is almost the same as the current law. The exception is made by the references to European values ​​and charters, as well as proposals to change the administrative structure.
The honorary status of the hero-city was assigned to Kiev for defense against the Nazi invaders during the Great Patriotic War.