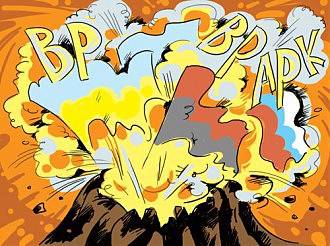 The Ukrainian Armed Forces turned out to be, despite the 23 of the year of planned destruction by the authorities, still combat-ready. True, not at full strength, just 6000 people, but even this is surprising. We built a police state, and even in 2000-s there were more law enforcement officers than soldiers, 2 times. The army was systematically killed, and who does not want to feed his own, he will feed the enemy's army, as Napoleon said.
When the country remembered its armed forces, it turned out that they were not enough to ensure sovereignty, and the record of volunteers in the military registration and enlistment offices was more likely an advertising measure than an effective one. Even the Russian army will complete its modernization no earlier than by 2020. And this is with those colossal funds that allocate it. Modern wars are, due to the high cost of technical equipment, the lot of few countries, and now nobody will be fighting the old fashioned way, the time for melee and frontal attacks has passed. Money, modern technology and trained personnel decide everything.
Therefore, our army will not be able to win the Crimea. And not only ours, no country will fight with Putin because of Ukraine. It is also unrealistic to put pressure on the promised international sanctions on our northern neighbor. Russia is so tightly integrated into the global financial system that actions against it will ricochet all other countries. Therefore, Crimea will turn from a peninsula into an island of Crimea, as V. Aksyonov wrote in his novel.
In addition, we should not forget that Putin has a security certificate from Yanukovych, which allows him to use the army on the territory of Ukraine at his discretion, and this opportunity was approved by the Federation Council. And Putin himself in an interview last week openly, without blunt and diplomatic hints, said that such a scenario is quite possible.
The escaped guarantor has already twice contacted the outside world from Rostov-on-Don. Also, by the way, symbolic - remember the old "there is no issue with the Don"? From there, he continues to insist on his legitimacy and shows the city and the world that he is alive. Remember how Balaganov and Panikovsky, pushing each other in the chest, said: "What are you? And who are you? "In" The Golden Calf "? We have the same thing happening now.
Yanukovych says that BP is illegitimate, and BP says that the Crimea's Armed Forces are illegitimate, which in turn says that it's illegitimate in Kiev ... "Who are you? ..". And so on ad infinitum, some sort of daily leapfrog of legitimacy-illegitimacy. And what should a person who is not experienced in these subtleties do? Who rules lawfully, and who is the usurper? The only thing that no one doubts is that Yanukovych is our distant past. And his promises to return cause a smile and surprise. Viktor Fedorovich lost the trust of all those who trusted him, and became indifferent to those who hated him, this is a political death. He blamed the West for blindness, pointing him at the Bandera flags, and he surprised me ad infinitum. And before he did not notice them in Ukraine? Or for a sudden insight it was necessary to wash the Don water?
The new government, unlike Yanukovych, it turns out, knows that there is current legislation. Moreover, she began to use it skillfully and resolutely. When administrative buildings were seized one after another in Kiev, this was a matter of righteousness. And now, for the same actions, only in the South-East, they sew cases, because it turned out that this is still a criminal offense. Our domestic Themis makes fantastic pirouettes in the shortest possible time. Brought to a strict response P. Gubarev from Donetsk, A. Klinchaev from Lugansk, M. Dobkin from Kharkov (next in line is G. Kernes). Who is next? The repressive machine launched now will iron the protest regions for a long time.
Power to capture a little - it still needs to be able to hold. Therefore, instead of the promised lustration at all levels of government, new people, realizing that they are sitting on an active volcano, declared war on separatism and external aggression. Simple, ideological participants of the protest Maidan can now see for themselves that there will be no radical renewal of power, no reboot. Especially since the oligarchs have already become governors. And the fight against separatism or federalization is very convenient. Under this leitmotif, any manifestation of dissent can be rooted out. And now there is a lot of it in Ukraine, as never before.