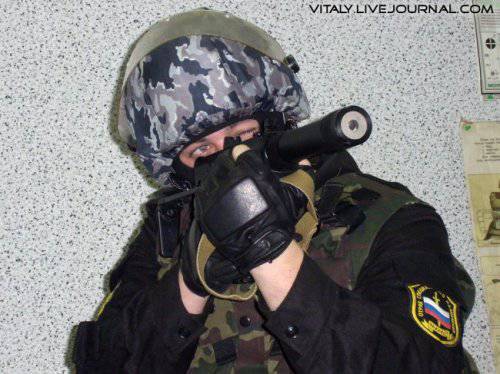 The film tells about people who have something to oppose evil, for which the words "honor", ​​"valor", "duty", "courage" are not an empty sound.
We will never see their faces. We will never know what feelings are hiding under the black mask of the special forces. Special Forces fighters are taught not to show the psychological delights of their organisms. Their work is already sophisticated, because tens, hundreds, and sometimes thousands of other lives depend on the jewelery of its execution.
About spetsnaz filmed a huge number of documentaries and feature films. But all this is only short and fragmentary episodes, no one has yet given a complete picture of this phenomenon. This film is an attempt to show all sides of what we call "special forces". Who are these people really? What operations in the world were they carried out? What happens to them after leaving the special forces and whether it is possible to leave the special forces detachment at all.
Methods of training special forces soldiers are kept under the "state secret". Any professional will define them in one word - beyond the limits. But the ultimate mode of operation is the norm for special forces. Long years of training at the decisive moment will turn into a short five minutes, during which it is necessary to find inner strength and win.
In the film, you will see the victory of the human spirit: the commando will spread his leg with a knife, and then without painkillers, without blinking an eye, sew it up, because a large blood loss can interfere with the clearly accomplished task. You will see the amazed faces of American professionals, to whom our special forces showed only a small part of their skills.