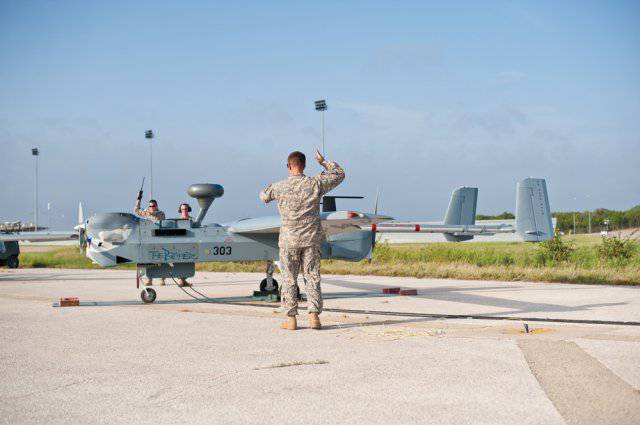 American drone MQ-5B
In the sky over Perekop, the MQ-5B reconnaissance drone was intercepted. At the same time, the American belonging of the UAV finally became clear. Judging by the onboard marking, he was part of the grouping of the 66 American military intelligence brigade with the main location in Bavaria.
In early March, 2014, the 66-I American reconnaissance brigade was transferred to the Ukrainian Kirovograd, anaga.ru reports. It is from here that the drones make reconnaissance raids in the direction of the Crimea and the Russian border regions.
In addition, there have already been reports of the appearance of American mercenaries in the Kherson region near the Crimean checkpoint Chongar.
The MQ-5B was walking at a height of about 4000 meters from the setting sun and was not visible from the ground. He was intercepted with the help of the Russian electronic warfare complex (EW) 1L222 Avtobaz and got the forces of self-defense almost intact. Avtobaz broke the connection of the UAV with its American operators, after which the device made an emergency landing.
With the help of the same Russian EW complex in December 2011, the Iranian military put the American secret drone RQ-170 Sentinel into the air.
The 66 reconnaissance brigade was armed with the 18 MQ-5B. The Americans have already lost two of them over the Crimea.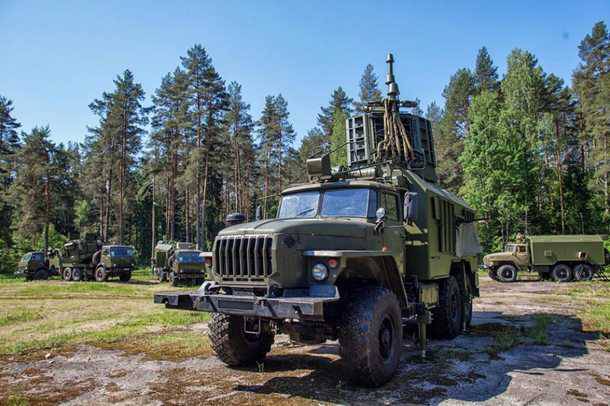 Russian complex EW 1L222 'Avtobaza'