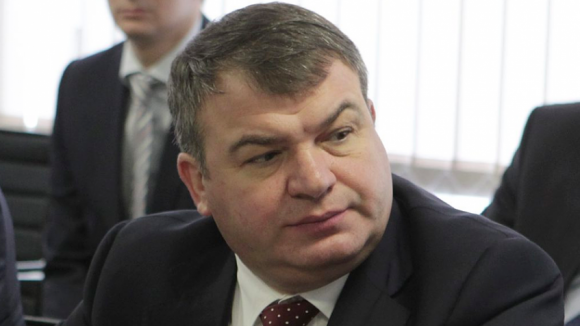 The investigation pardoned the former Russian defense minister, Anatoly Serdyukov, a source familiar with the situation told Interfax on Thursday.
According to the agency interlocutor, the decision on this was made by the Central Military Investigation Department of the Russian Investigative Committee 21 February on the basis of an amnesty announced last December in connection with the 20 anniversary of the Constitution. According to the source, Amodyny was petitioned by Serdyukov himself.
"The former minister, who was accused of negligence, filed a petition to the investigator for applying an amnesty to him, which was almost immediately granted," the agency's source said.
Thus, he explained, "against Serdyukov, criminal prosecution was discontinued on non-rehabilitating grounds." There were no objections to this decision from the military prosecutor's office.
In February, an informed source in the military justice authorities told Interfax about an agreement, according to which the former head of the military department would apply for an amnesty immediately after the end of the Sochi Olympics. The defense official then declared that she would "take steps in this direction, but taking into account a number of circumstances."
The charge of negligence (part 1 of the 293 CC article) was brought against the ex-minister in early December 2013 of the year. The official was accused of being the minister of defense who ordered his subordinates to build at the expense of the budget and military forces from the village of Krasa in the Ikryaninsky district of the Astrakhan region to Shkolniy Island, where the Zhitnoye non-commercial partnership owned by his son-in-law Valery Puzikov is located. According to the investigation, as a result, the state was damaged in the amount of 56 million rubles. A criminal case is also being investigated against Puzikov, he is under a written undertaking not to leave the place.
The article on negligence does not provide for punishment in the form of deprivation of liberty, and Serdyukov himself, in his previous post of Minister of Defense of Russia, is included in the category of persons who took part in actions to defend the Fatherland (military personnel, employees of the internal affairs bodies, institutions and bodies of the penitentiary system), therefore, under paragraph 2.6 of the Amnesty Law, he may be released from prosecution.