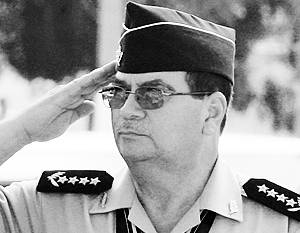 The authorities of Nicaragua will not place military bases of Russia or any other country on their territory, since this is contrary to the constitution, said Nicaragua's Vice-President Omar Alleslevens.
"We maintain very broad relations with Russia, and they are based on respect for the constitution and laws," said Aleslevens, while noting that the basic law of Nicaragua prohibits the establishment of foreign military bases in the republic, ITAR-TASS reports.
The same statement was made the day before by the commander of the Nicaraguan army, General Julio Cesar Avilés: "We respect what is written down in the Nicaraguan constitution and established by the laws of the republic," he stressed.
Thus, Nicaraguan representatives commented on the recent statement by Russian Defense Minister Sergei Shoigu about plans to expand the Russian military presence in several regions of the world. The head of the Defense Ministry said that in this direction "work is being carried out with the Seychelles, Singapore, Nicaragua, Venezuela."
We note that earlier, Venezuelan Foreign Minister Elias Jaua also said that his country would not be able to deploy Russian military bases. "In accordance with our constitution, we cannot allow the deployment of any foreign military bases in our country," said Howa.
Recall that in November last year, the Parliament of Nicaragua ratified the decision taken by the government of the country, allowing Russian military units, ships and aircraft to visit the republic during the first half of 2014 year. This will be held in the framework of the "exchange of experience and training" of military personnel of the Central American Republic.
In addition, the Parliament of Nicaragua approved the participation of the Russian military in patrolling the territorial waters of the republic in the Caribbean and the Pacific together with the Nicaraguan army from January 1 to June 30 next year. The main objective of these operations is to combat drug smuggling.